Melissa ♥ Christopher
We are always proud of brides who passionately put their hands in everything that leads up to her wedding day. Not only is this inspiring, but they also teach other brides on how to save tons of money during planning. If this sounds like something you'd be interested in doing, make sure you  scroll down to see everything in this wedding that was designed by the bride herself. Kudos to Melissa for a job well done and wishing you both a wonderful journey ahead as you make your bond stronger than ever!
Click image to enlarge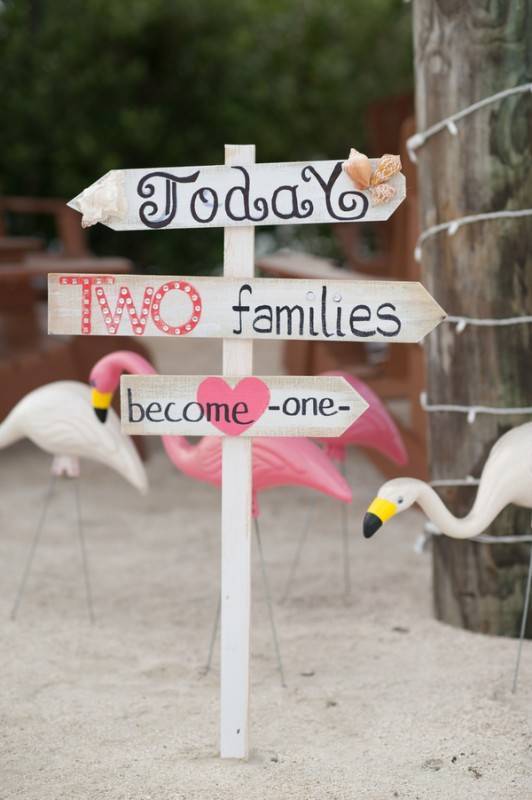 Like. Click to Vote
>
Extra Special Details
The flamingos. All 150 flamingos were hand decorated, eyeballs, glitter, rhinestones and painted by Melissa and her mother. What a beautiful tandem of artists they make!
Who else can draw what their wedding rings be like? Yes, Melissa drew and designed her rings and had them custom made. Now I'm sure being creative runs in their genes!
The bridal dress. Melissa wore a cream colored strapless dress prettified with huge red rose petals. She also held a bouquet of red roses which perfected her look.
Tips From The Bride
♥ Find a theme, something to build a party on. Something that fits a couples personalities. Have your own vision of what your wedding should be.

♥ Think outside the box. You can still have "traditional" within a "non-traditional" wedding. Don't get stuck on what you're "supposed" to do.

-Melissa
Money Matters
Wedding Budget: $45,000 +
VENDORS
Photographer:   SO Photography
Dress Designer: Jovani
Design and Decor: Love in Vintage
Equipment Rentals: Mile Marker Party Rentals
Other Location:Southern Diversion Estate
Invitation Designer: Wedding Paper Divas