If you love coffee and you enjoy being in the beach then today's feature is something that you will surely love! Jonathan and Megan's engagement is one exciting session. Both of them love coffee as much as they love nature. What better place to spend this romantic event than at the Lucky Llama Coffee House which is less than a mile from the beach in California. This coffee shop proved a great backdrop to capture their love of coffee. From there they ended up on the beaches of the Carpinteria Bluffs Nature Preserve, and while the sky looked a little stormy, this led for the perfect lighting to frolic away from the waves. Not to mention how the sunset lit up the rock walls surrounding the gorgeous beach. But don't let me spoil any more of this set. If you start scrolling, you'll see what I mean. Enjoy this spectacular showcase captured by Jennifer Lourie Photography.
We're All About the Details

From the Future Bride:
Therefore the blend of Lucky Llama Coffee House in Carpinteria and the Carpinteria Bluffs were the perfect mixture of caffeine and outdoor adventure for our engagement photos. This was such a fun day! It was awesome to get to know our photographer from Jennifer Lourie Photography. She is excellent at her job with her energy as she encourages you to get just the right shot. The two most special things to me about this shoot were that I was with the man I love more than anyone capturing our love and that I wore my grandmother's weddings rings.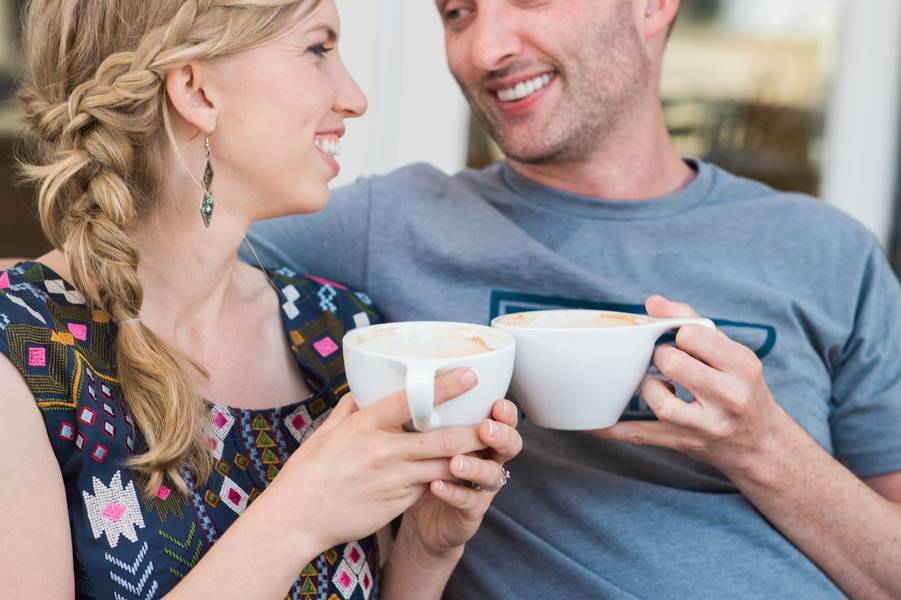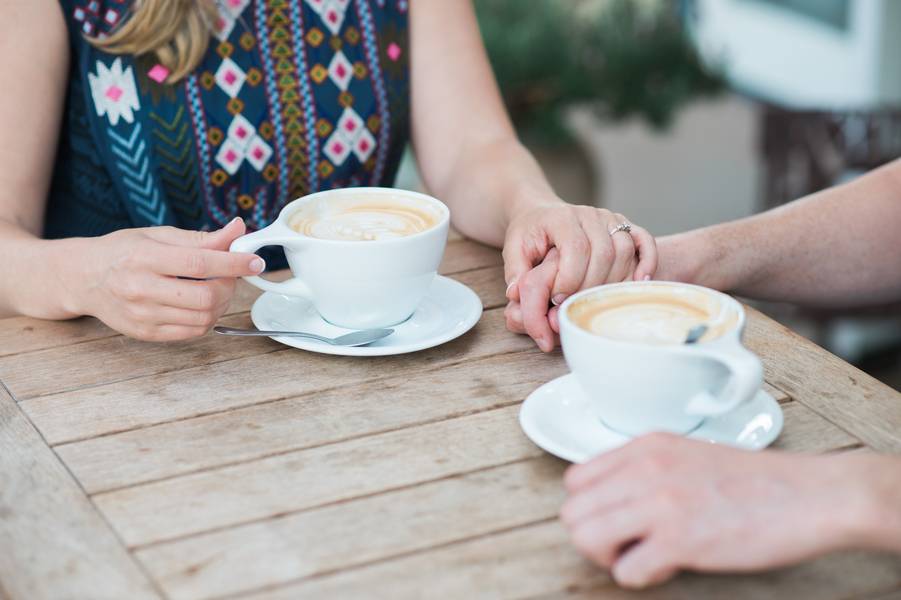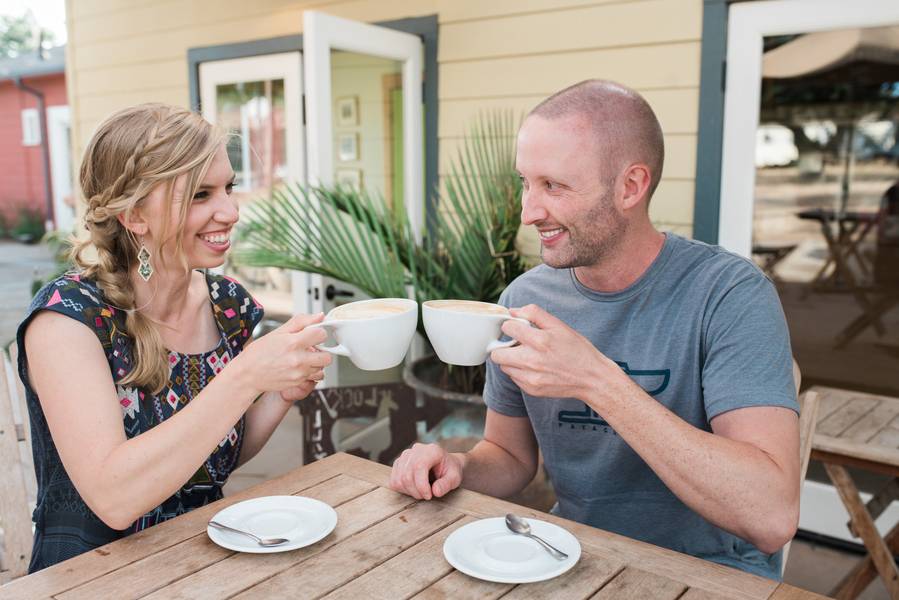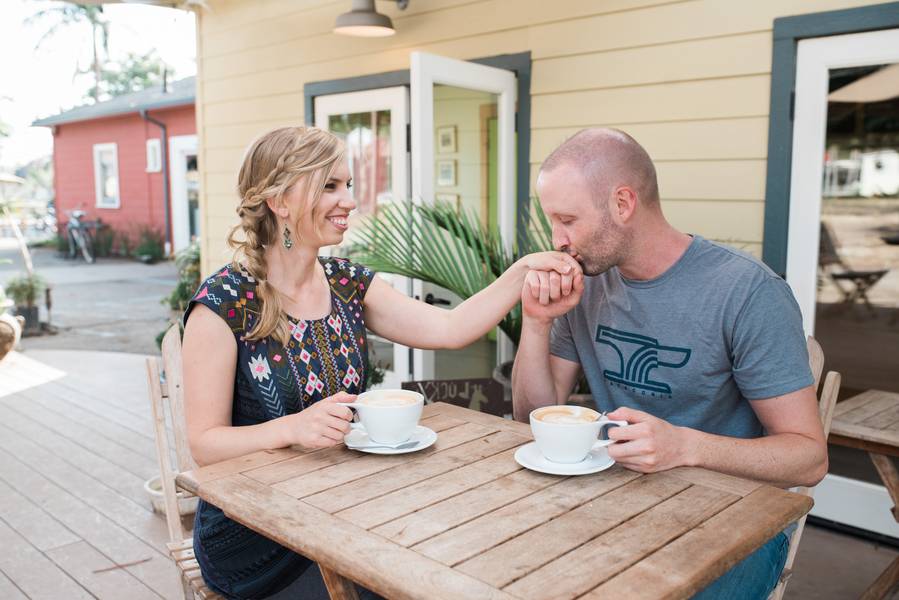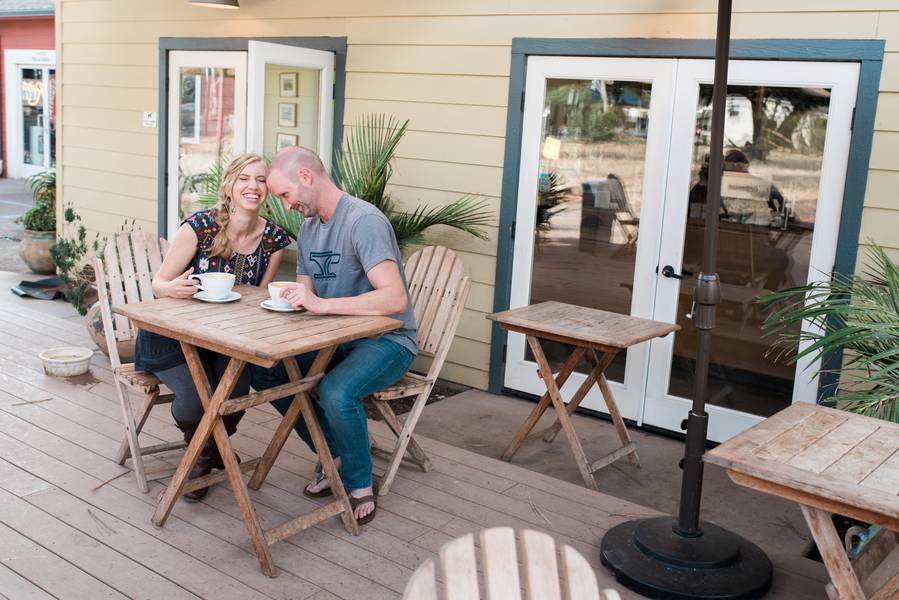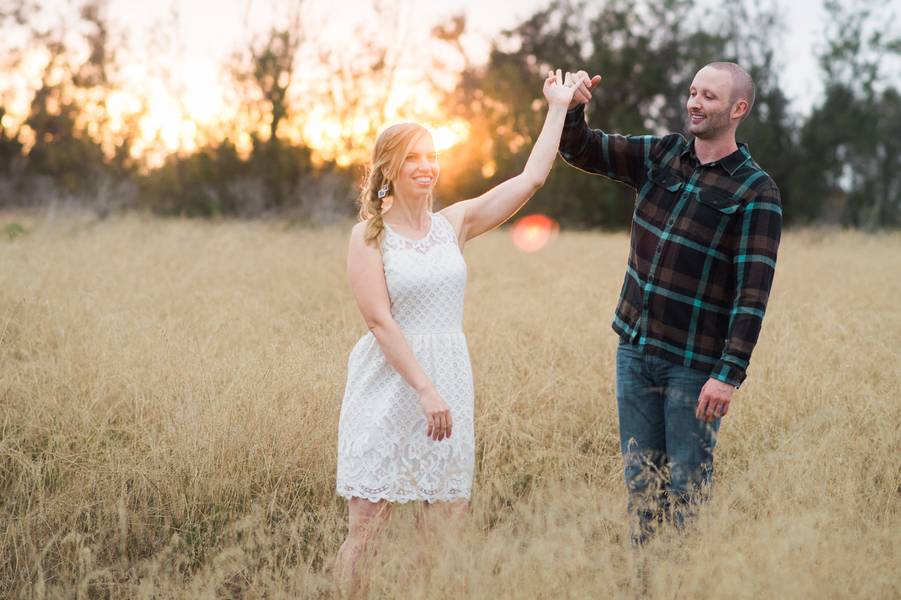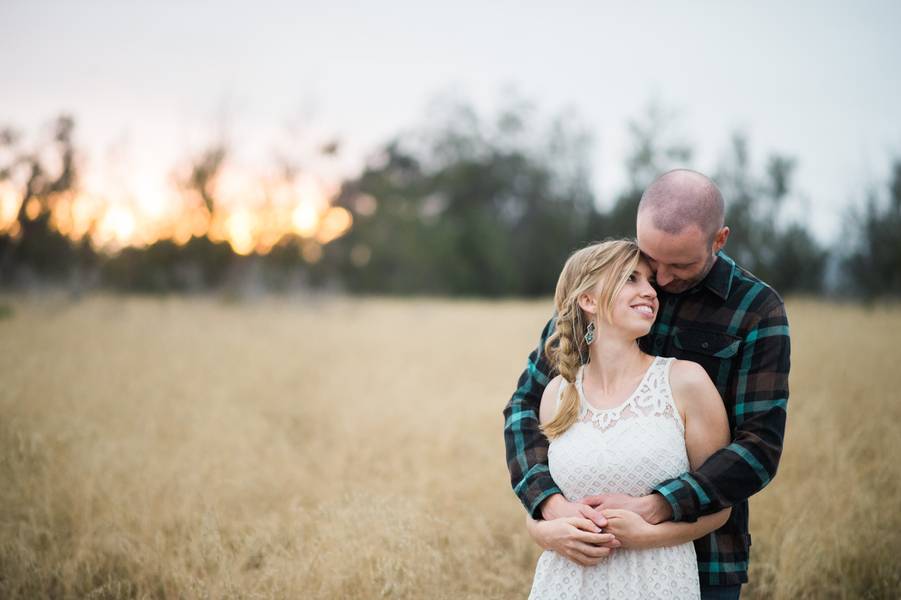 About the Photographer
My name is Jennifer and I am based out of Los Angeles, CA. But I will pretty much go anywhere, I love to travel! As I type this I'm actually sitting in the Dominican Republic finishing up a gorgeous destination wedding. I love my job, and I absolutely pride myself on getting to capture my clients love as it grows. From engagements to weddings, to that sweet baby bump it is my dream to get to see it all! I started my life in photography because I wanted to let the world see the beauty that I see through my lens; whether it be the love between two people, or the sun as it kisses the horizon. Being outside is the definition of my happy place so when I'm not dragging my amazing clients to the tops of waterfalls, I'm out hiking and exploring them!
Take this Advice
Talk to your friends and family and get a recommendation on a photographer. It's nice to have piece of mind knowing that you will be getting quality work. I also would recommend getting engagement photos done. It's the perfect time to get to know your photographer and get comfortable in front of the camera. I had my trial hair and makeup session scheduled on the same day as the engagement pictures. I highly suggest this and also having your stylist change up you hair at the end so that you do not have the same exact style in both your engagement and wedding photos. ~Jennifer Lourie/Photographer
Vendors
Photographer:  Jennifer Lourie Photography
Restaurant: Lucky Llama Coffee House