Click image to enlarge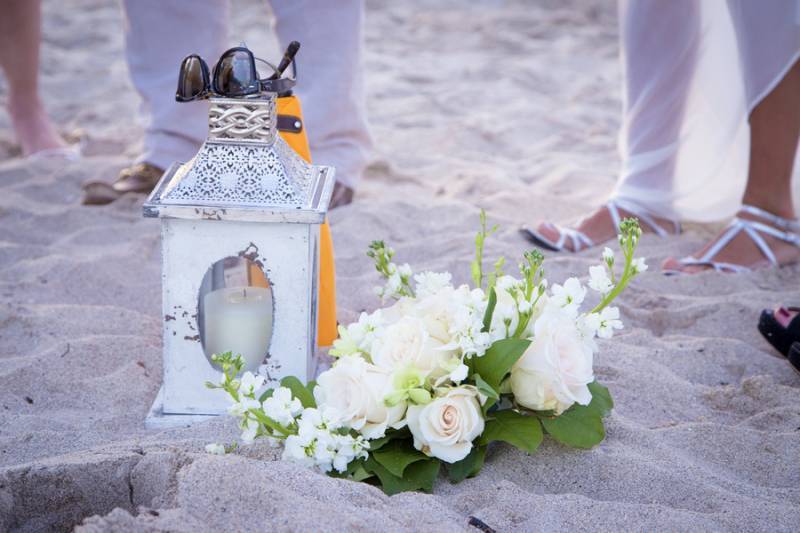 Like. Click to Vote
>
Two Barcelona natives who traveled all the way to the beautiful beach of Florida for their very intimate wedding (they only had 4 people witness it). It was simple and casual. The most grand thing about that day was probably the bride's wedding gown which she formed on her own by layering a cocktail dress over a long sheer skirt. Very genius if you ask me! If you're in love with the top design but aren't that satisfied with the bottom part, then the obvious solution is to mix and match. Anyway, congratulations Shoni and Alvar!
Photographer:
What would you say, the overall story for this album?
These two love birds, hailing from Barcelona, were married seaside in a very, VERY intimate and personal ceremony followed by a six-person dinner at the Delano in Miami Beach, FL.
What inspired the wedding day outfits?
The bride was inspired by her own personal style. While she knew she wanted to wear white and definitely look and feel like a bride, she chose a dress that showcased her individual style by mixing a long chiffon skirt over the shorter material, making it long/short and ethereal all at once.
What was your favorite part of the day?
My favorite part of the day was definitely seeing the bride walk towards her groom. As she inched closer, the groom's smile just got bigger and bigger. It was the loveliest thing to see. Once they were hand in hand, neither one of them could stop smiling.
What were the highlights from the ceremony & reception?
The ceremony was short and sweet. The witnesses said a few words for the bride and groom which were very special. The reception was very laid back – the entire group just grabbed dinner at the Delano Hotel in Miami Beach, very intimately, just like their wedding.
What part of the ceremonies do you think was the most memorable for the bride and groom? Guests?
I believe the moments right after the ceremony, when they were surrounded by friends, toasting with champagne on the beach and taking a few portraits were the most special for the couple! They seemed so elated and incredibly excited to finally be able to call each other husband and wife.
Vendors
Photographer:  Liz Dikinson Photography