Oh, how good and pleasant it is to get married in an airy, calm and relaxing place! I must say, how good and pleasant it is to get married on a beach! Meghan & Adrian tied, such a lovely couple, tied the knot in Akiin Beach Club  in Tulum one and a half year after their engagement. With the sky above their heads and sand beneath their feet, their wedding photos, brought to us by Everystring – Photography by Anna Fishkin,  just left me screaming "beeeaacchhh please."
Click image to enlarge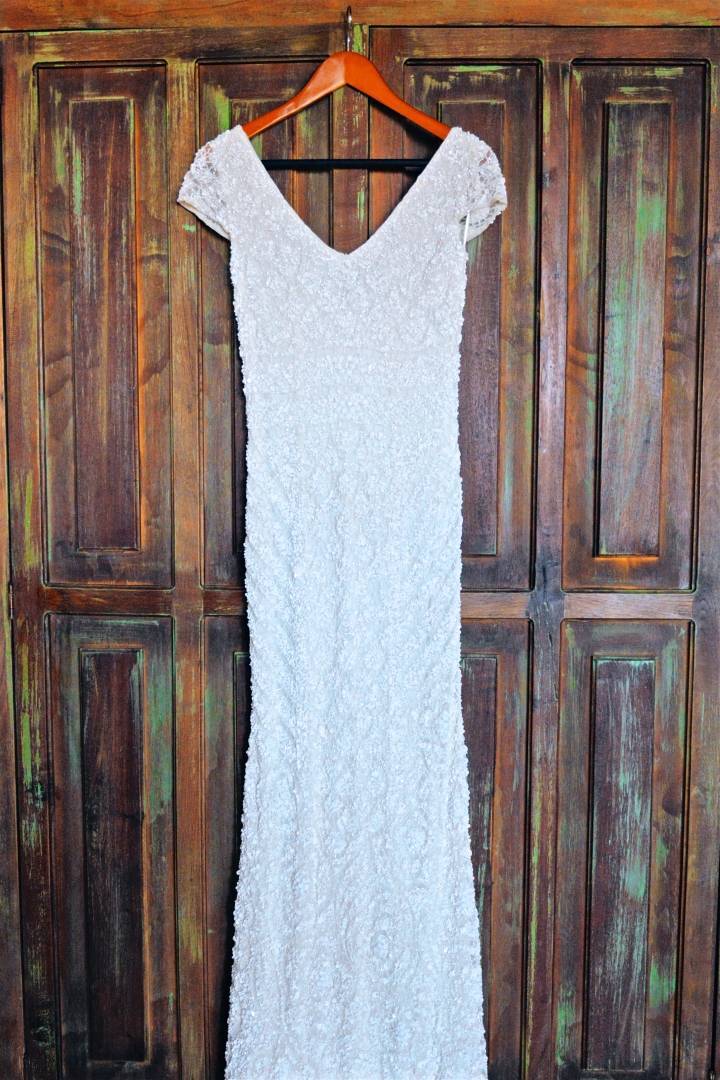 Like. Click to Vote
>
Extra Special Details
The wedding had elements of natural wood and jute, besides natural driftwood on the beach.
Live music to ambiance their wedding party. For cocktail hour, La Bombonera played Latin sounds to bring that Mexican touch to the ceremony.
The couple with their groomsmen and bridesmaid. Some coral for girls and Trajan blue suit for men.
For the centerpieces, they used natural driftwood that was decorated with flowers in the chosen tones. Others centerpieces were filled with sand.
Candles, oil lamps and lanterns on the table, curtains with lights, illuminated bulbs lights and balls of light ceilings.
For the dance floor area, we created a structure of lights to give this same enlightened environment in association with the lights brought by the live band. The result has created a relaxing atmosphere of lights and color perfect to enjoy the party.
Words From The Wedding Planner
The most important part of the planning process is to remember that even though you want everyone to have fun at your wedding, it's still YOUR wedding. Don't let the process, opinions or any other external factors influence you. You have to do something that reflects both of you as a couple and individually.

Some aspects deserve to be paid more and some don't. You need to be aware of what you want for your wedding so you'll know what is worth it. It's okay to spend more money on your wedding photographer, if you think that the most important thing to you are memories.

Don't hesitate to ask for help, you can't do everything on your own so let your bridesmaids, friends and family give you a little hand.
–Barbara Biel, Destination Weddings Tulum
Money Matters
Wedding Budget: $20,000 – $45,000
VENDORS
Venue: Akiin Beach Club
Flowers: Xochitl Botanicals
Food: Ginger Catering
Cake: El Dia Que Me Quieras
Photography: Everystring – Photography by Anna Fishkin
Decorations, Lightings, Flowers for the Decoration: Aquadeco
Music: La Bombonera
Music: On The One