If pictures can speak a thousand words, then I'm letting this astounding work of Bora Bora Photographer Damien Gobron do the talking. I just can't find the words to perfectly describe Leah and David's Bora Bora elopement. The plate itself is already a dreamy treat. The fresh ceremony setup exuded just the right amount of simplicity and romance. And with a celebration as intimate and as meaningful as this,  all I could utter are oohs and aahs as I look at each photo. Actually, let's take it from the bride herself as she puts in writing everything – from planning to the day she and the man of her life exchanged vows.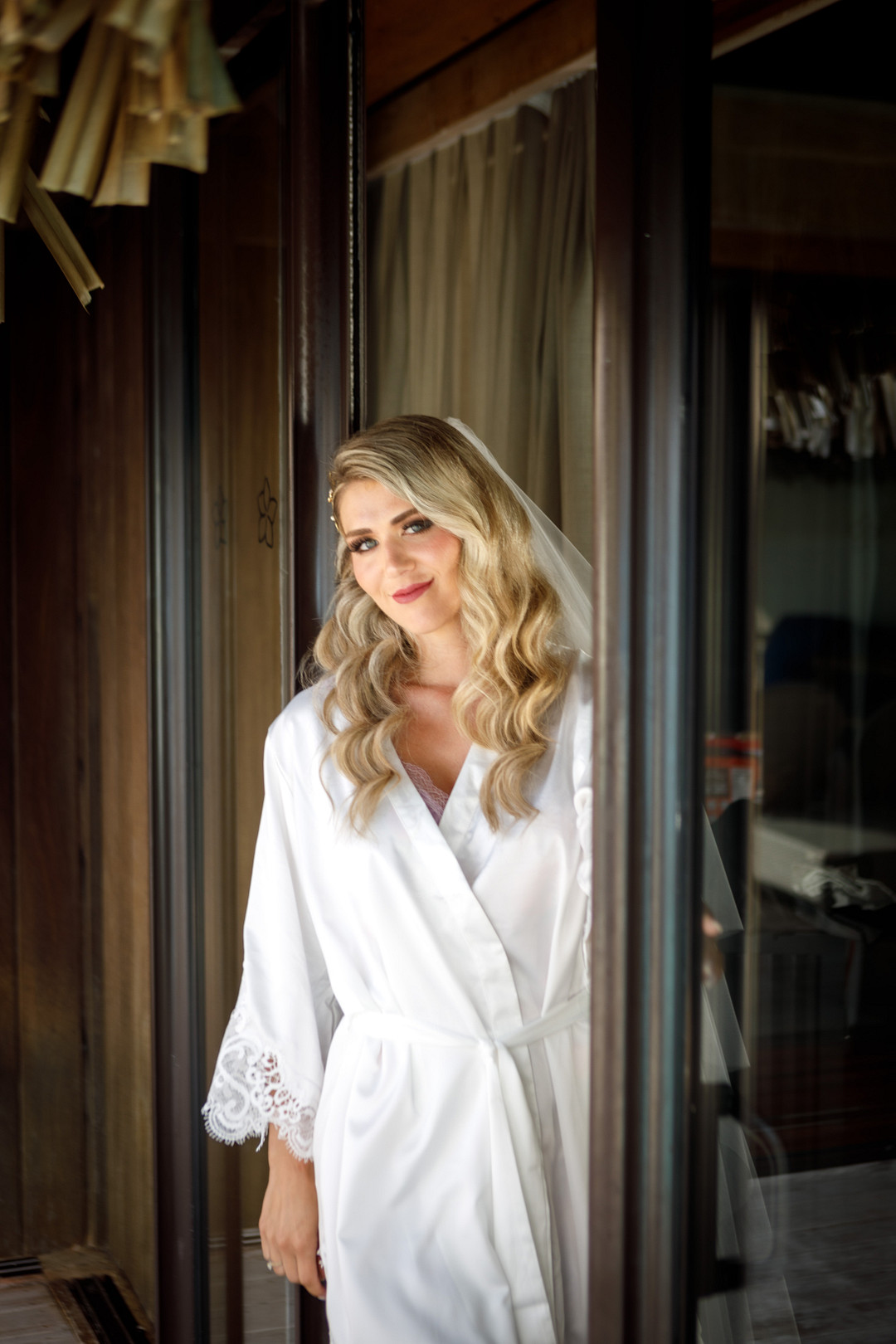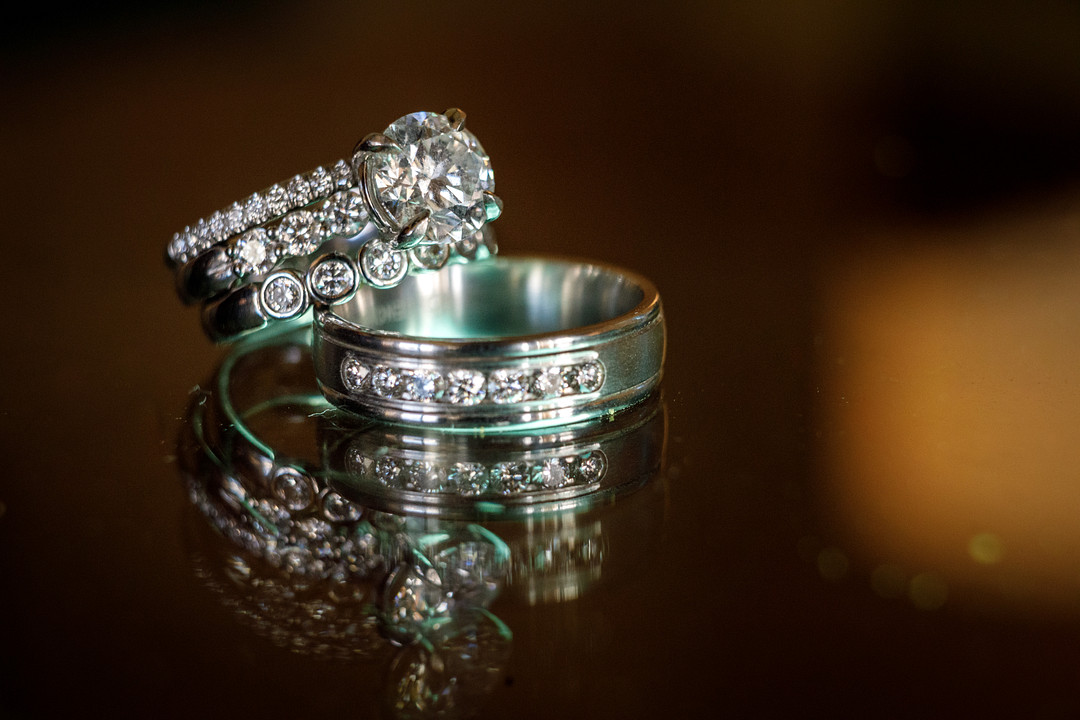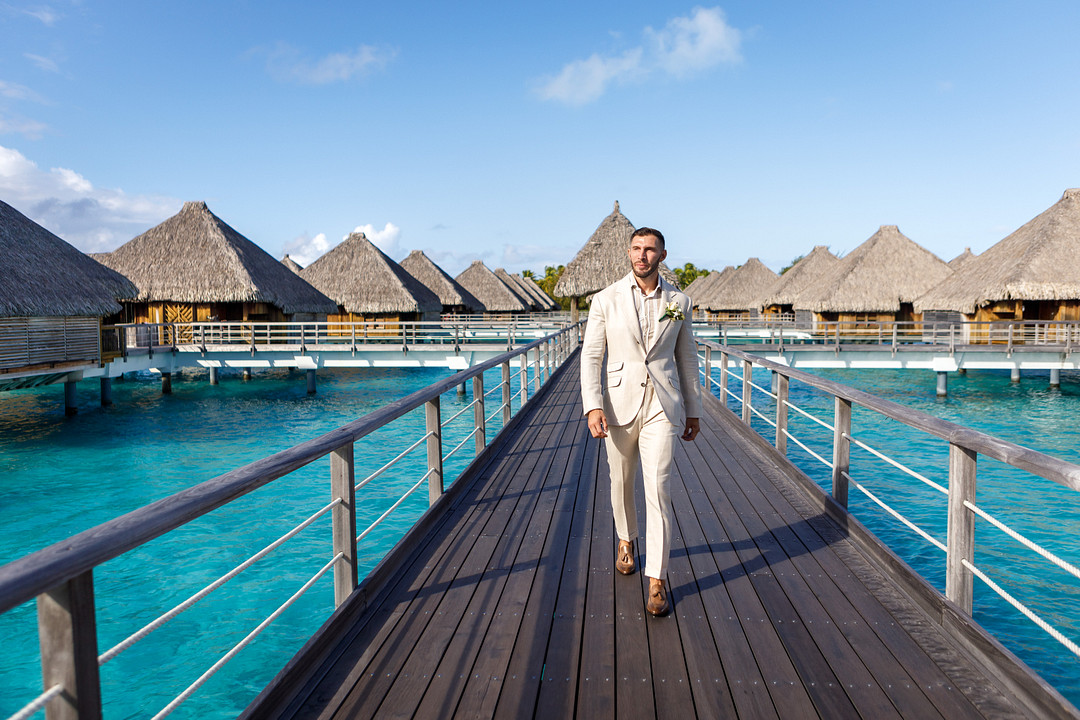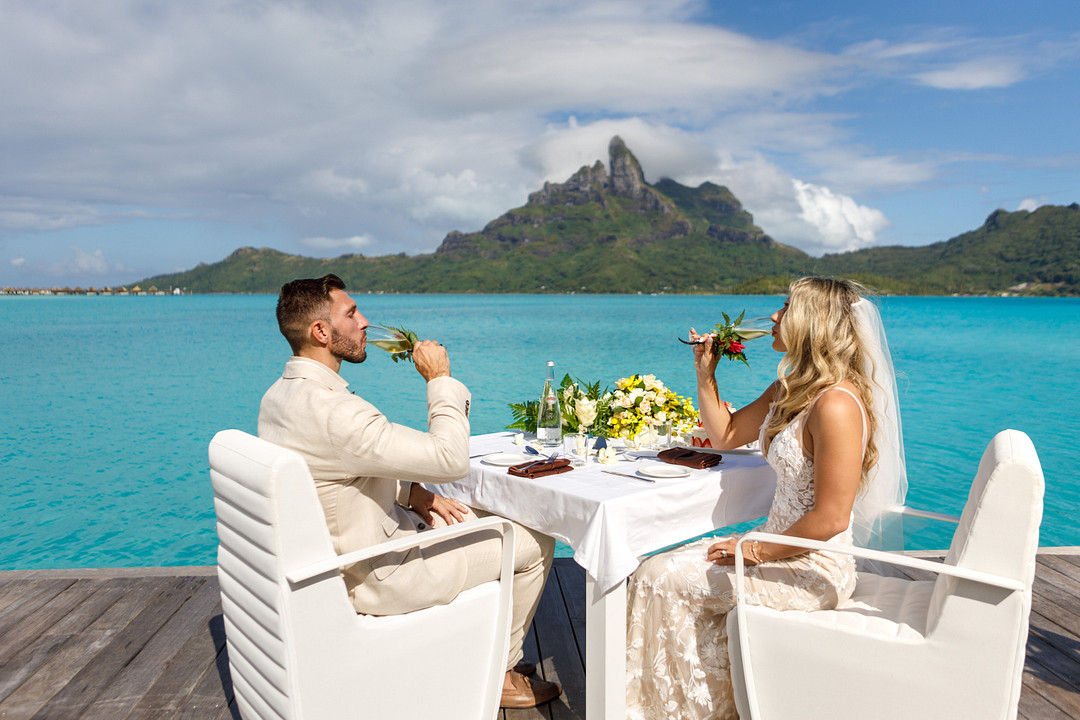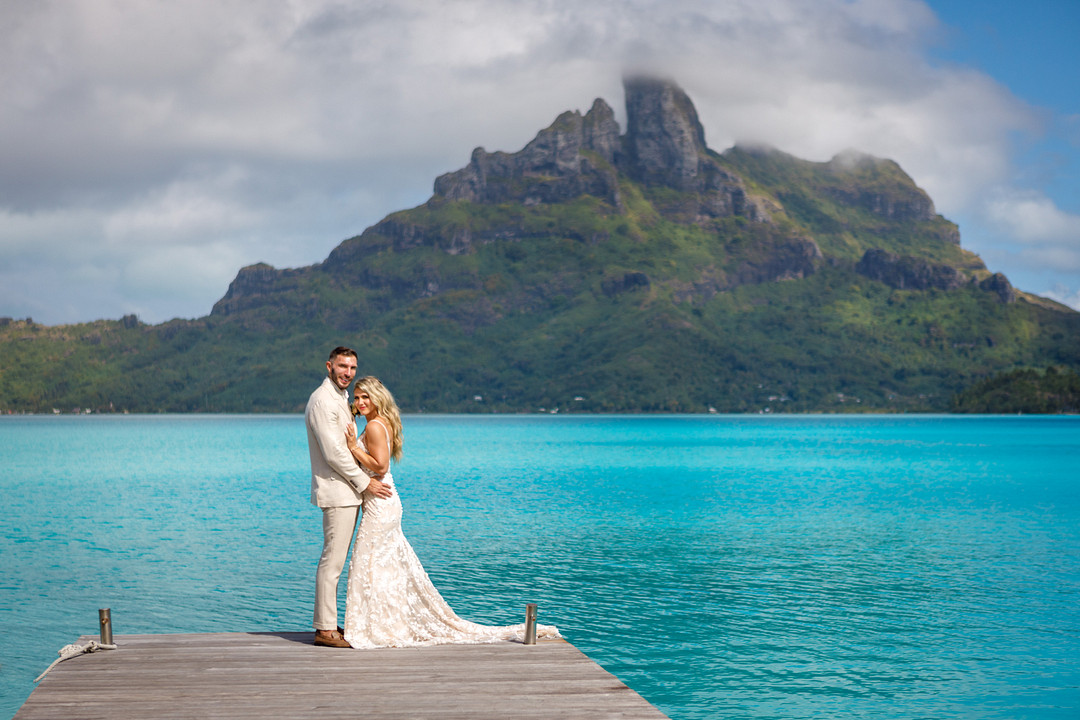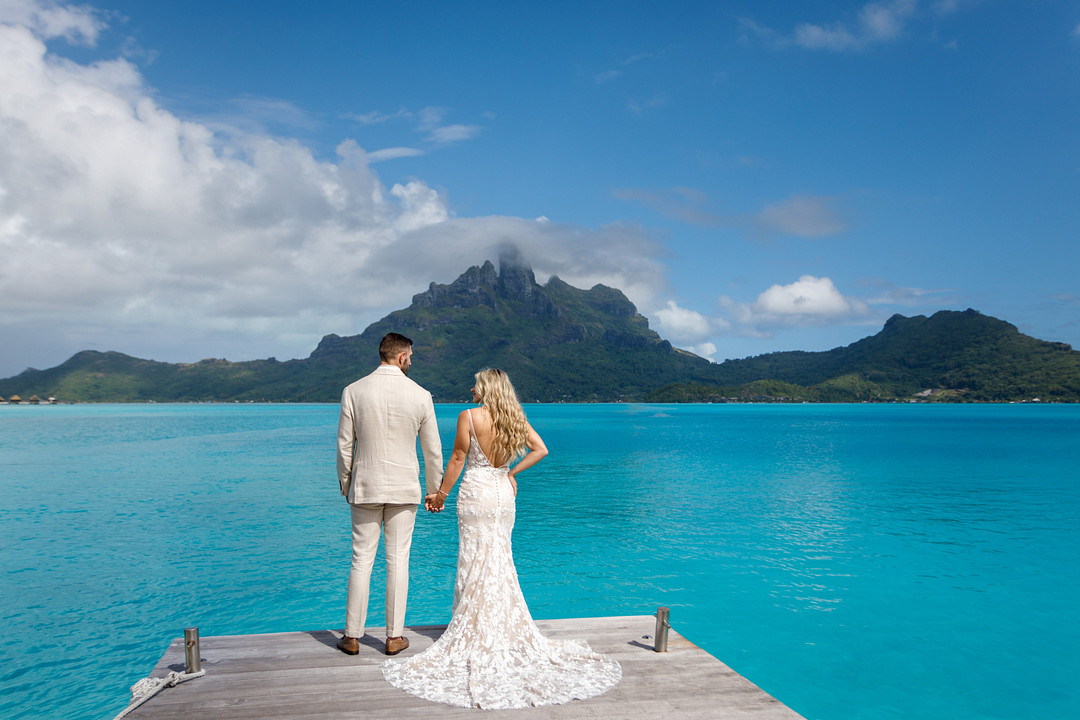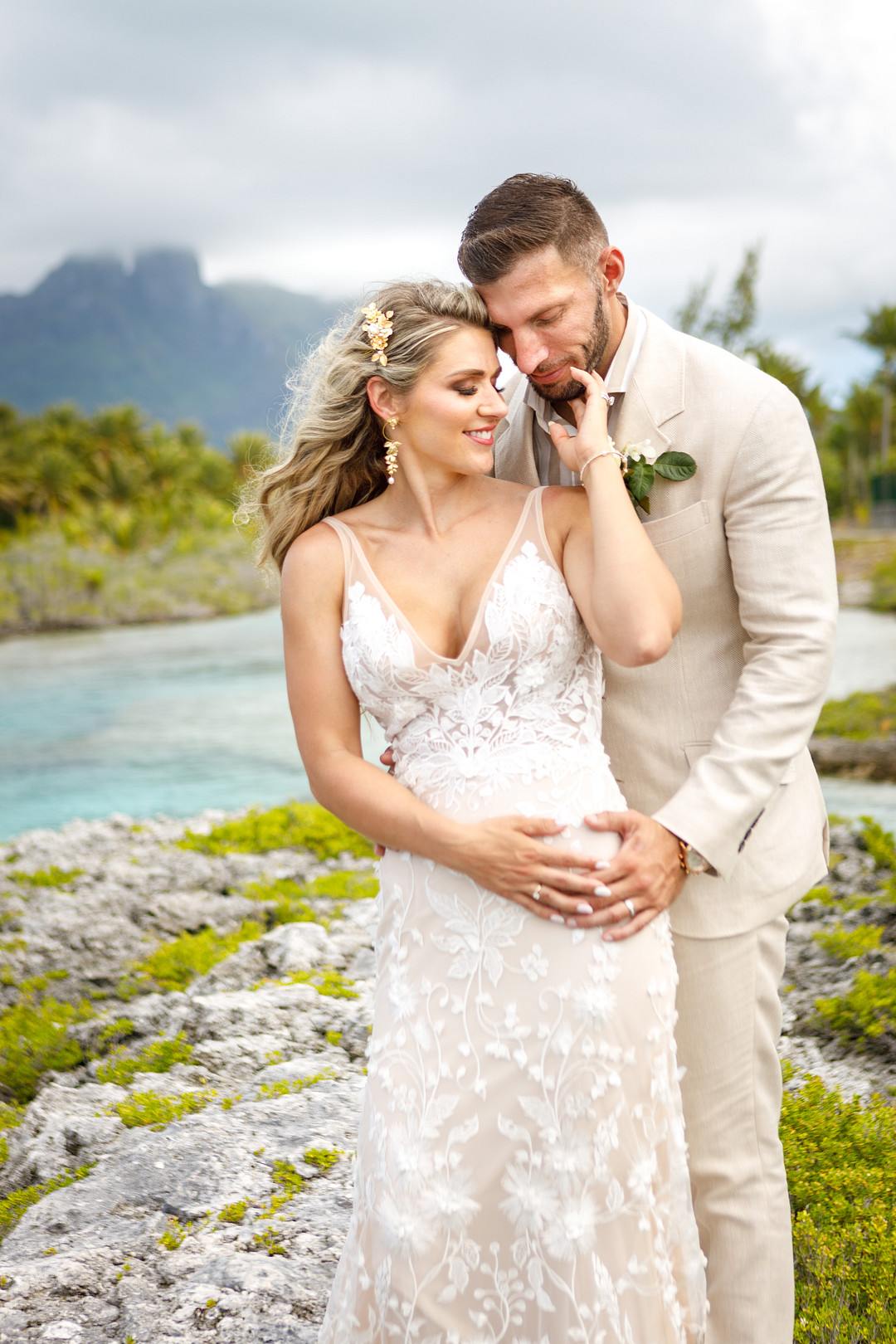 Tell us about your wedding! What was the inspiration behind your day? Did you have a specific theme, style, or color palette? Did you incorporate any cultural or religious traditions in any part of your day?
Dave and I love to travel.  We have always been drawn to beautiful beaches, so when we chose to elope we knew the destination had to be tropical.  I wanted a destination that offered the most beautiful turquoise waters, white sand, and a beautiful focal point.  Bora Bora had always been a dream destination, and for most, it Is a once in a lifetime destination. I knew it would be the perfect backdrop for our wedding. I wanted the decor to give off a natural and serene feel because I wanted all the focus to be on the scenery of  Bora Bora.  I wanted to keep the flowers neutral because I didn't want the color to take away from myself or the scenery.  I think the soft touches of white were just the right amount of color to really tie everything together.
Let's talk wedding decor. How did you decorate your space for the ceremony and the reception? Was any part of the decor DIY?
The St. Regis Bora Bora made it all so easy.  They are truly the experts and allowed us to pick and choose how we wanted our dream wedding to look.  We chose from about 5 on-site resort locations, five flower arch options, and about 8 bridal bouquets.  I loved the looked of the crystal lei flowers draped over the arch for my wedding day. It was simple, yet elegant.  Having a destination wedding took a lot of the stress out of planning all the fine details.
What were the florals like at your wedding? Did you use flowers in any of your design elements like the bridal bouquets, centerpieces, or ceremony backdrop? Did they play an important part in the overall style of your wedding?
I wanted some flowers but truly the focus was to be on the mountain. The flowers were local to the area and offered a sophisticated yet island feel.  Due to covid, some floral options were not available but I didn't put too much emphasis on the flowers.
Did you personalize the day in any way (food trucks, guest entertainment, etc.)? What were some of your favorite parts of your wedding?
We took time to write our own vows. We chose to elope in Bora Bora because life is the best when it's just us two. We wanted our ceremony to be intimate and special. Although not easy, we took time on our outdoor bungalow to take in the scenery and write our vows.  We also had the most romantic candlelit dinner on the beach. It was perfection and really ended our day on a high note.  The St Regis Bora Bora surpassed every expectation I had for my wedding day. I'd do it all over again because they made it so easy, yet everything was done beautifully.
Let's talk fashion. How did you both choose your wedding day look? Describe the looks in detail.
Dress shopping was no easy choice. I knew I wanted a dress that had a tropical feel but was still sophisticated and elegant. I chose my Made With Love dress due to the intricate detail of the lace. It was a little more modern, had a lower back, and fit my curves perfectly.  I love that it wasn't all white and had a bone-colored lining. It helped bring out the details of my dress under the bright sun. I also had to keep long hours of travel in mind when choosing a dress. I needed something that would be easy to travel with.  I also didn't want a long train, because I felt that would have been too much for an island wedding. I chose a pair of Sophia Webster heels because I fell in love with the soles.  They were laser printed with "Wifey for Lifey" on the soles, and made for a fun photo op!   For Dave's suit, I let him have the reins.  He wanted something designer and really wanted a fabric that was light and breathable.  He chose a  linen suit from Brunello Cuccinelli.  We also wanted it to have some aspects of traditional wedding attire but more relaxed.  A full suit and tie seemed too much, so he opted for a striped shirt to add a little extra to his overall look.  Due to the beautiful landscape, we didn't want black because it would be too harsh and we wanted the overall palate to be neutral. The oatmeal-colored suit paired well with my dress.
How did you meet? Tell us about the proposal.
Dave and I meet while in college at the University of Nebraska-Lincoln (August 2009).  We first met on the dance floor at a local dive bar, but didn't exchange information.  I later ran into Dave at a college football tailgate and the rest has been history.  We had dated for eleven years, and I really didn't want a grand proposal.  To be honest, I never thought the day would come.  One day during the Covid shutdown, David began to talk about looking at diamonds.  I didn't know what to think, because I didn't know if it was a joke or not.  We ended up building the ring together, which was special and exactly what I wanted.
What was the most anticipated or special moment of your wedding day?
The most special moment was walking down the aisle to Dave, knowing I had envisioned the day for years. I also couldn't wait to hear Dave's vows. He had been stressed out about them, but they were perfect.
Do you have any wedding planning or marriage advice that you'd like to share with other couples planning their day?
Everyone will have an opinion of how your day should look.  It is important to do what makes you happy because it is your special day. Most of my family was upset that I chose to elope, but I knew that is what I wanted and what would make me the happiest.   Also, don't stress over the small details.  Time literally flies by and it all becomes a blur. I think photographs/videos are the most important part of the day.  I look at my wedding photographs daily, to relive one of the best days of my life.
Associated Vendors
Reception Venue: The St. Regis Bora Bora Resort | Photographer: Bora Bora Photographer Damien Gobron