Hey, cute-sies! Can you believe that we're almost half-way through 2018? Neither can we – time is just blazing past too fast! So today, we're going to take it a bit relaxed and romantic with this Beach Golden Hour Engagement. These two, who are newly engaged and obviously very much in love, agreed to pose for a group of vendors visiting New Zealand on a photography retreat with The Great Photo Escape. Although this could be considered a styled shoot, given the number of vendors there, it was very much a real couple, a real engagement session, and real love. How impressive is that?! They began shooting as the sun went down, using the mix of the gorgeous sunlight and tilt-shift lenses, Erica Kay Photography definitely nailed these amazing photos!
We're All About the Details!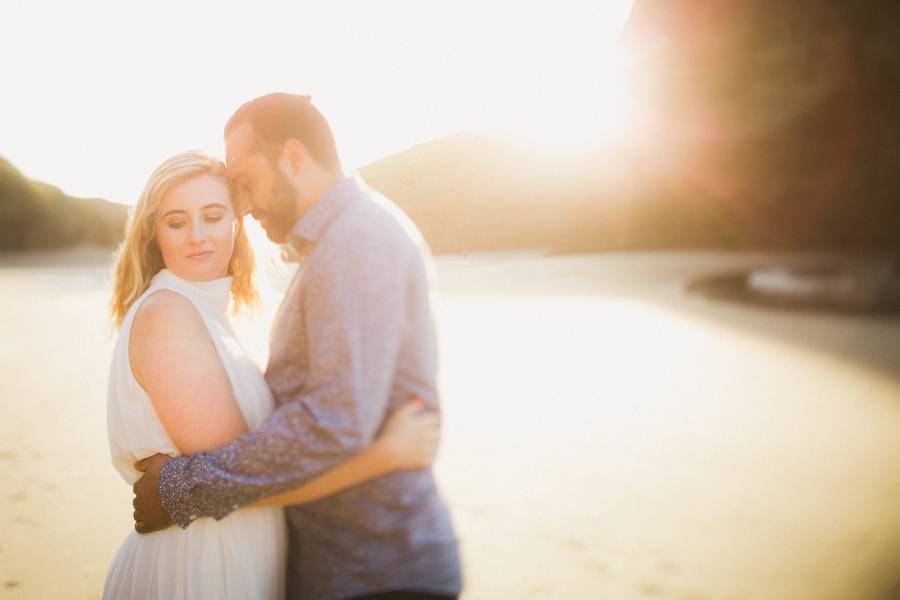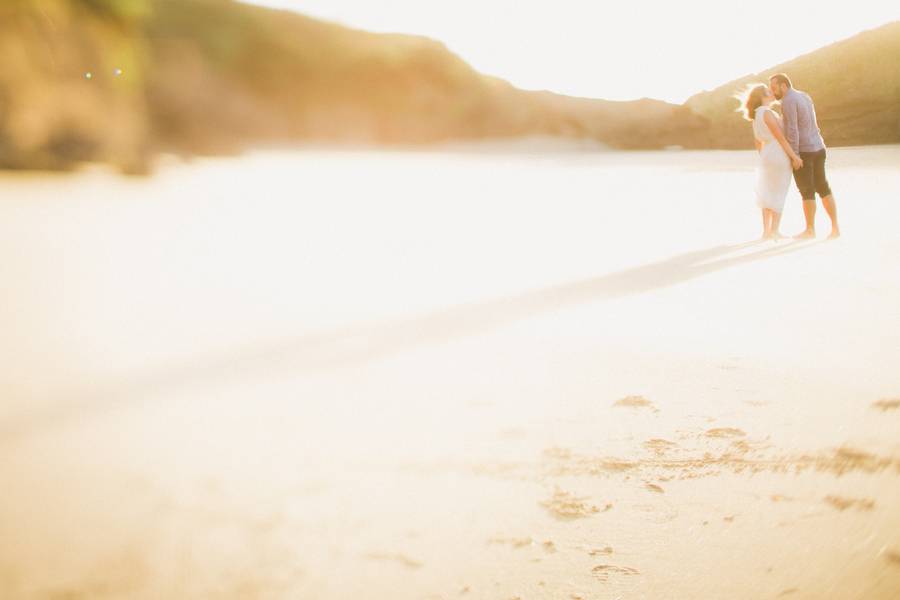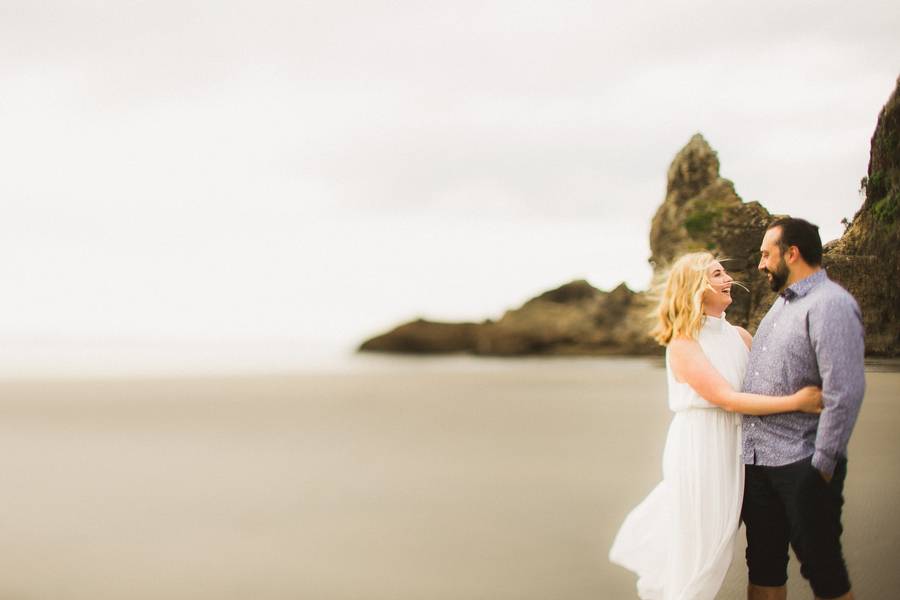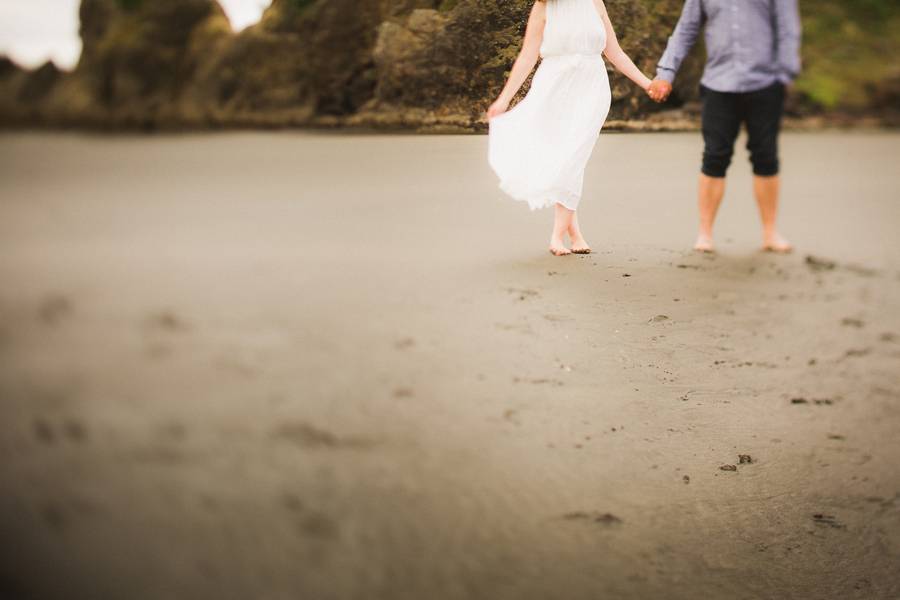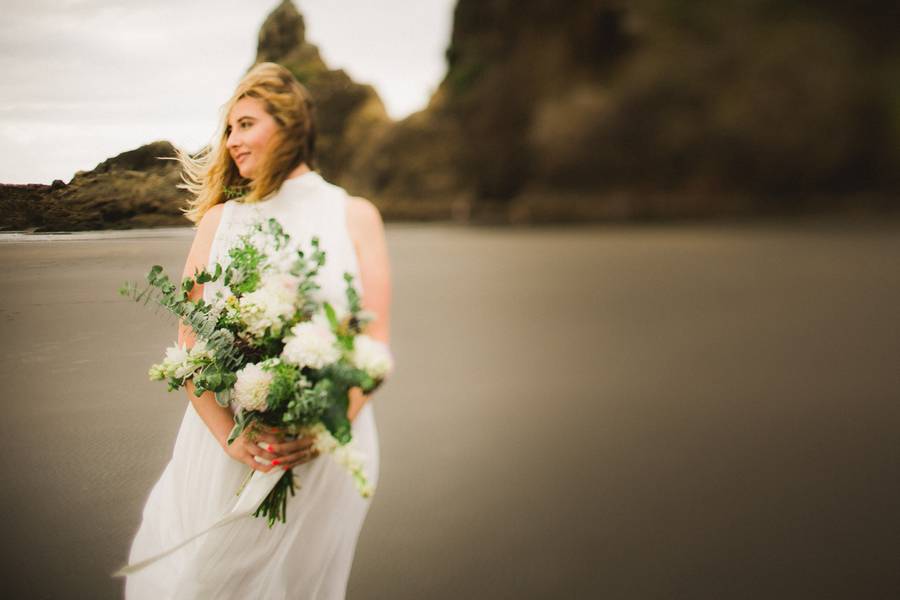 Take this Advice
Stay true to yourself. Create a wedding that is representative of you and your love together. Sit down together and figure out what is most important to you both and plan for that. Whether that's an intimate elopement in the mountains of Switzerland or a 400 guest traditional wedding in your hometown, make sure your wedding is authentically you. Invest in quality photos and a photographer you love. Remember that the photos are the one remaining piece of your wedding, so invest wisely to guarantee you'll have beautiful memories forever. Also, be sure you hire someone you love. Not just their work, but also them as a person. You'll spend a significant amount of time with them leading up to and during your wedding, so make sure you're comfortable with them and enjoy their company. ~Erica Coffman/Photographer
About the Photographer
I am a Columbus, Ohio based destination and adventure wedding and engagement photographer. I love my city of Columbus and the couples I photograph here, but I also love photographing adventurous love worldwide. I travel often for weddings and engagements and I love the way those trips together form such solid and meaningful relationships with my couples. I'm a Fearless photographer, both literally and figuratively. I've won an esteemed Fearless Photographer award for my work, and I also photograph fearlessly every time I pick up the camera. I climb trees and mountains, I get close to crying mothers and adoring grooms, I get in the middle of epic dance battles and prayer circles. I capture raw emotion and love fearlessly. For more information or to chat, please contact me here!
Money Matters
$5,000 – $10,000
Vendors
Photographer: Erica Kay Photography
Event Planner: Dear Sweetheart Events