Summer is definitely here and the beach is calling! If you're looking for some inspiration for a clean, absolutely floral, beach-themed bridal shoot, then you'll love this feature. Set in the gorgeous beach of Ocean City, this beach themed styled shoot is all about the beauty of simple and crisp styling. The beach had a seawater haze that made the sun bounce off of the water particles in the air and dance all around Hannah as she modeled up and down the water's edge. Ocean City has this gorgeous area along the beach with moss-covered rocks, and they knew it was the perfect color to compliment the clues from the Sweet Caroline gown and the colorful bouquet. Shot until the sun was up and over the water, Kaila and Company made this one a bridal bliss as the waves crashed all around her. It was a beautiful morning! More of these amazing inspiration as you scroll down below.
We're All About the Details!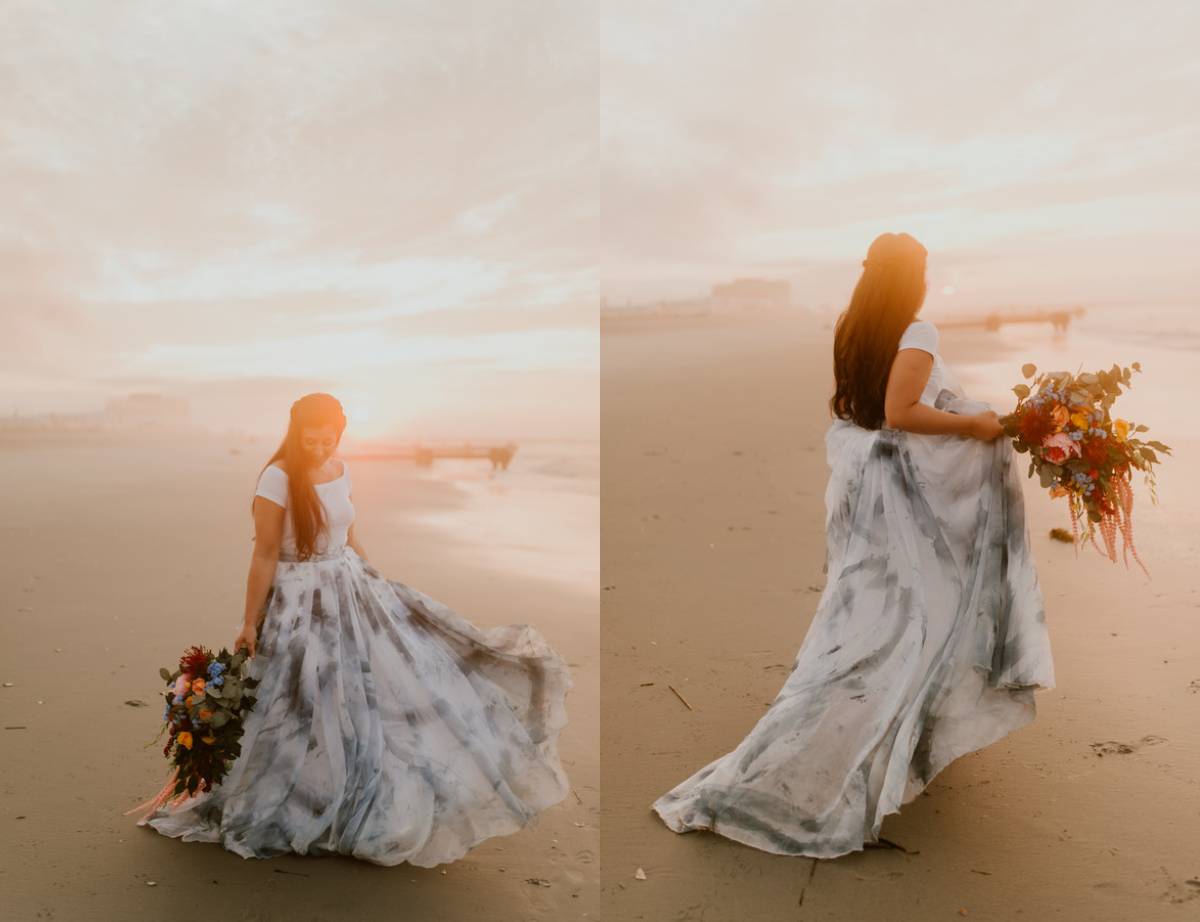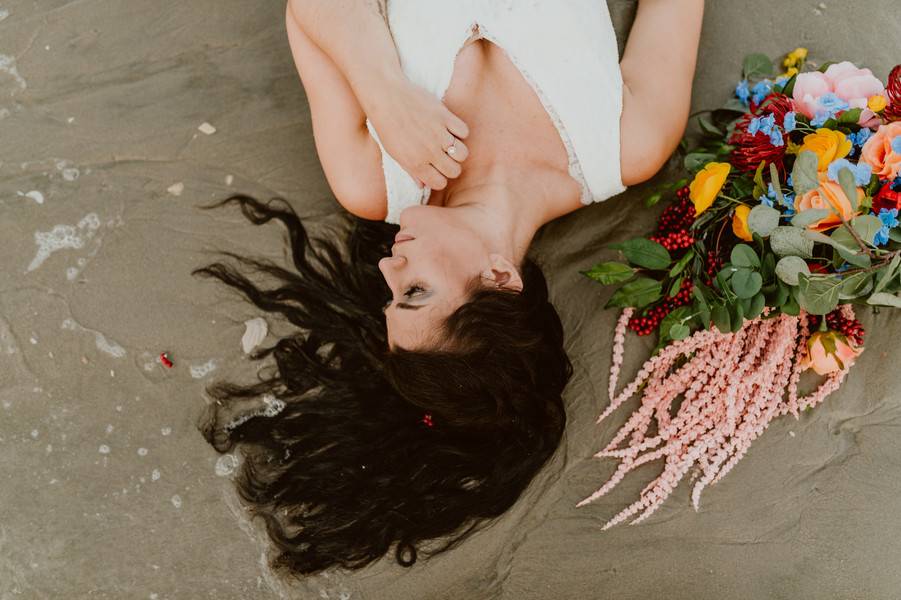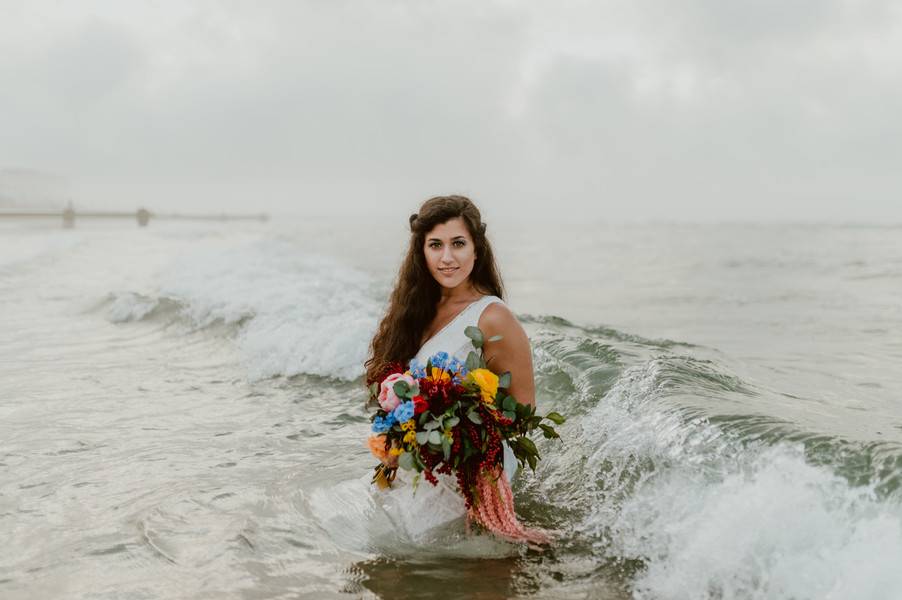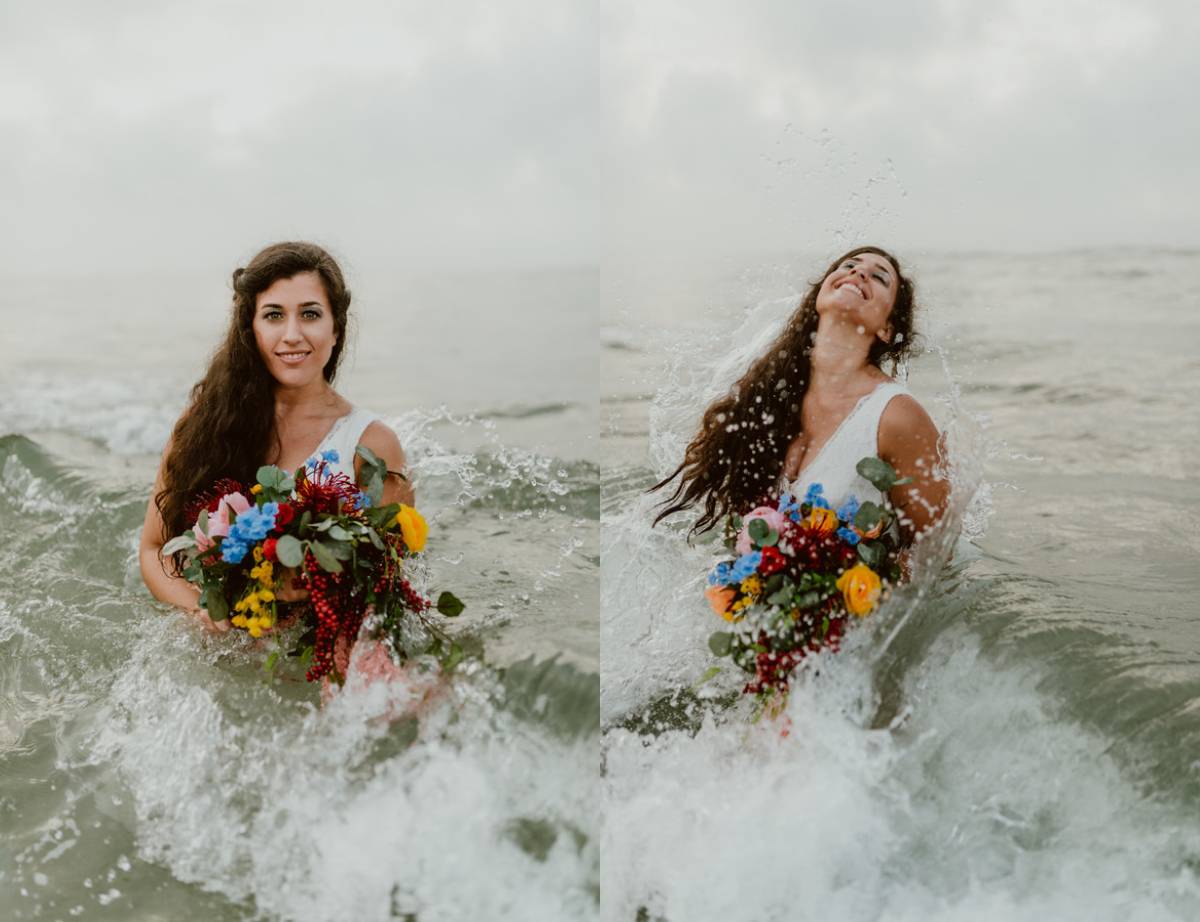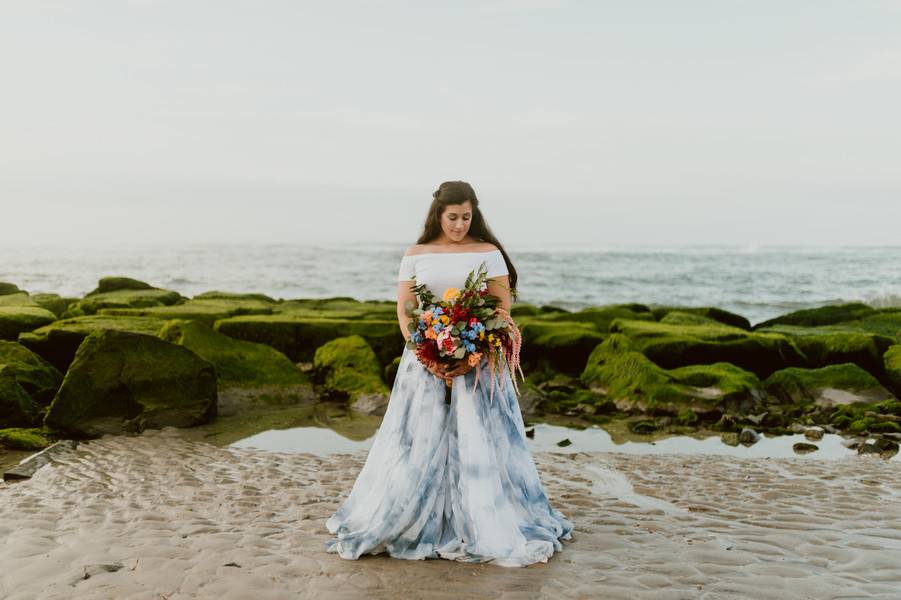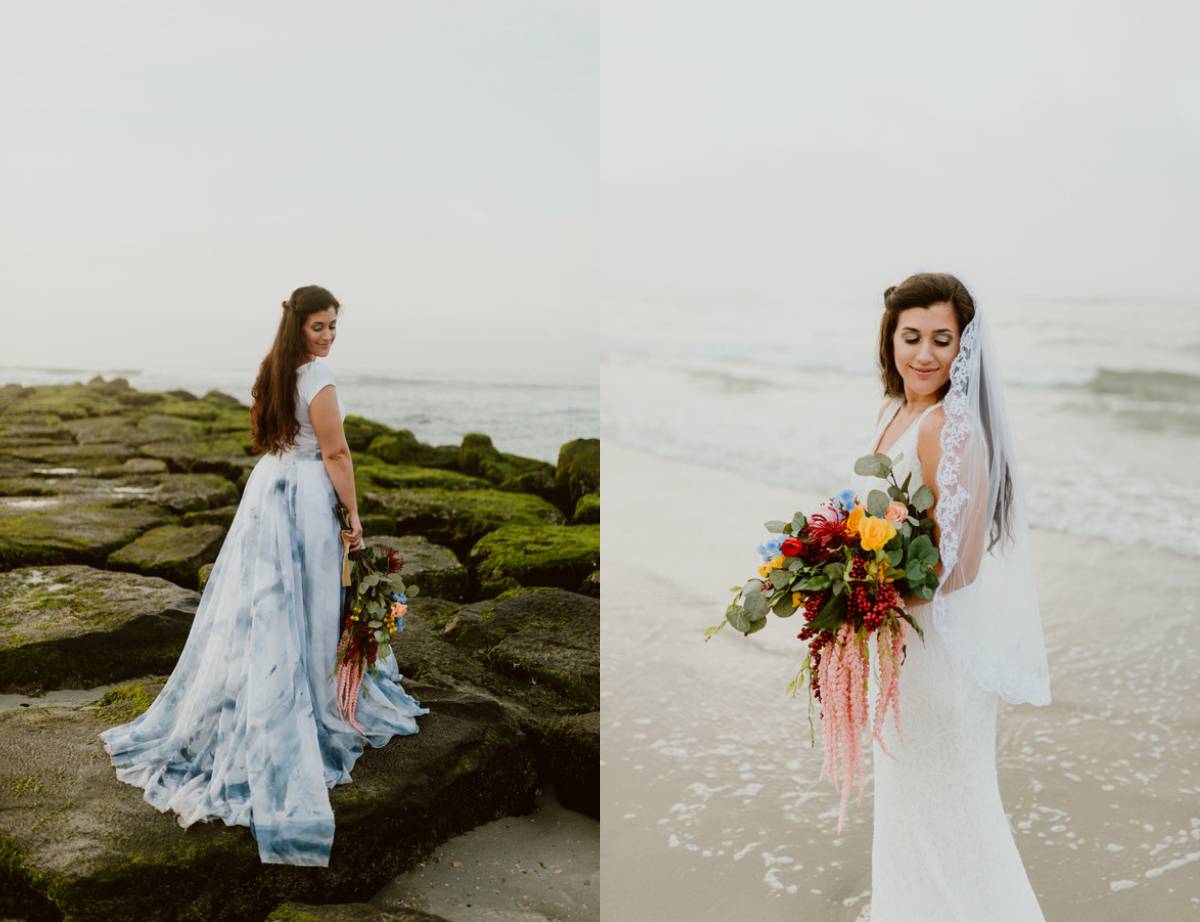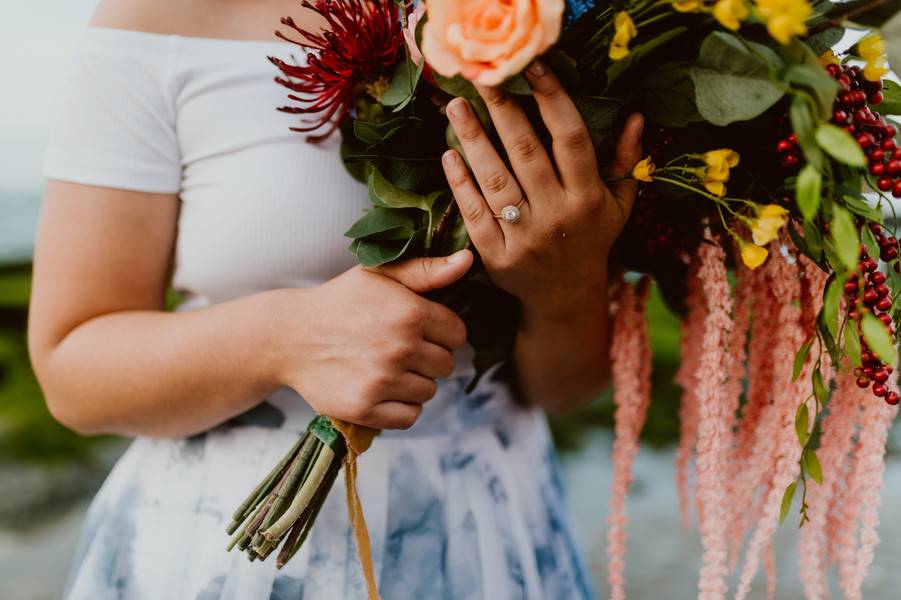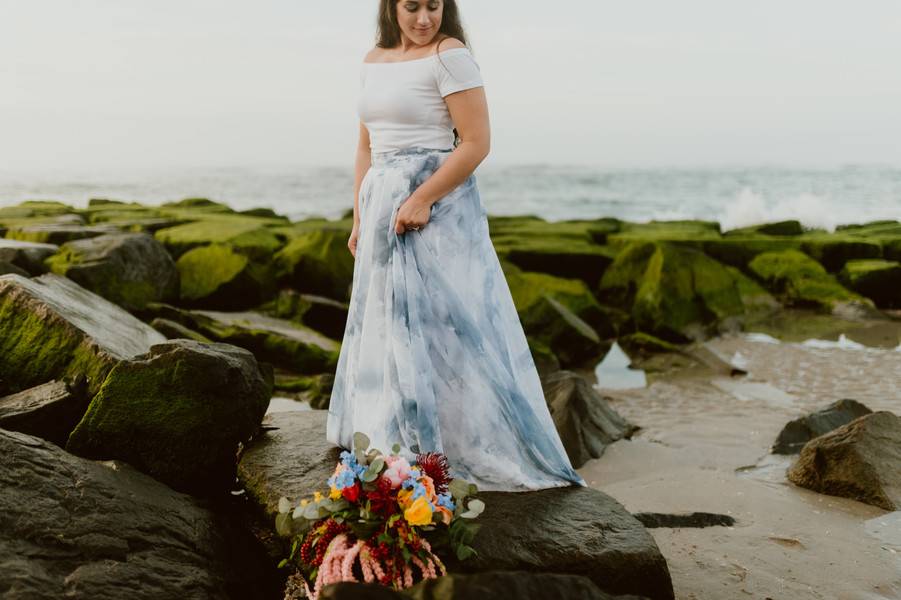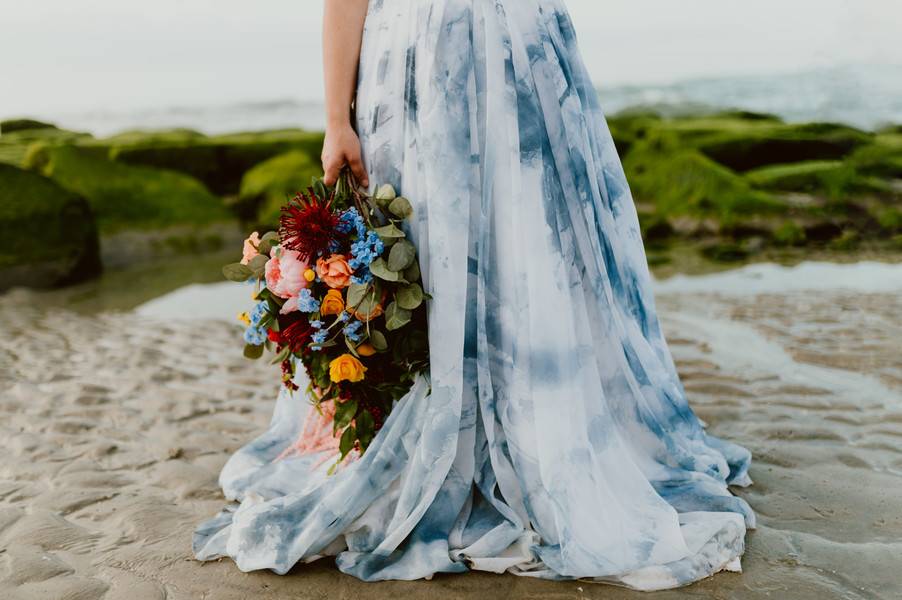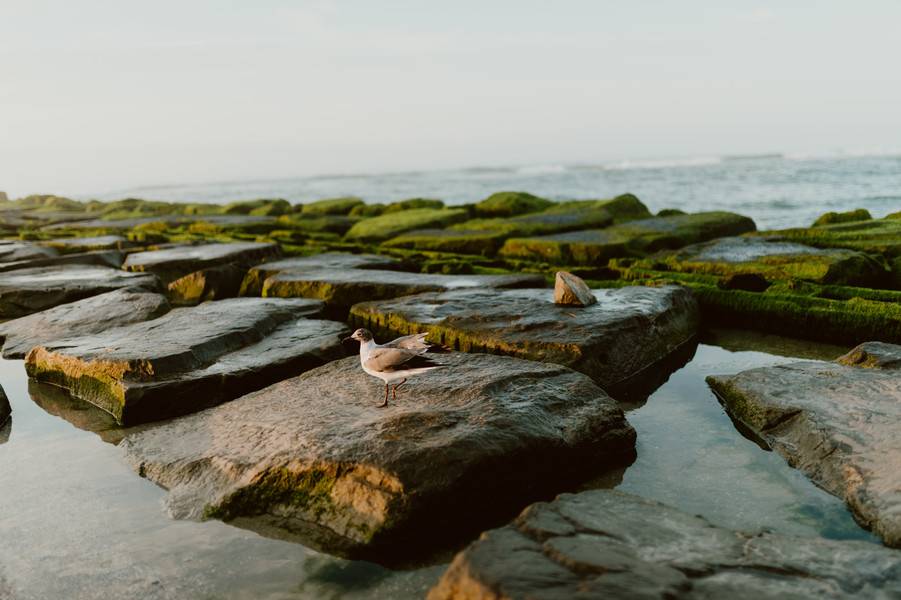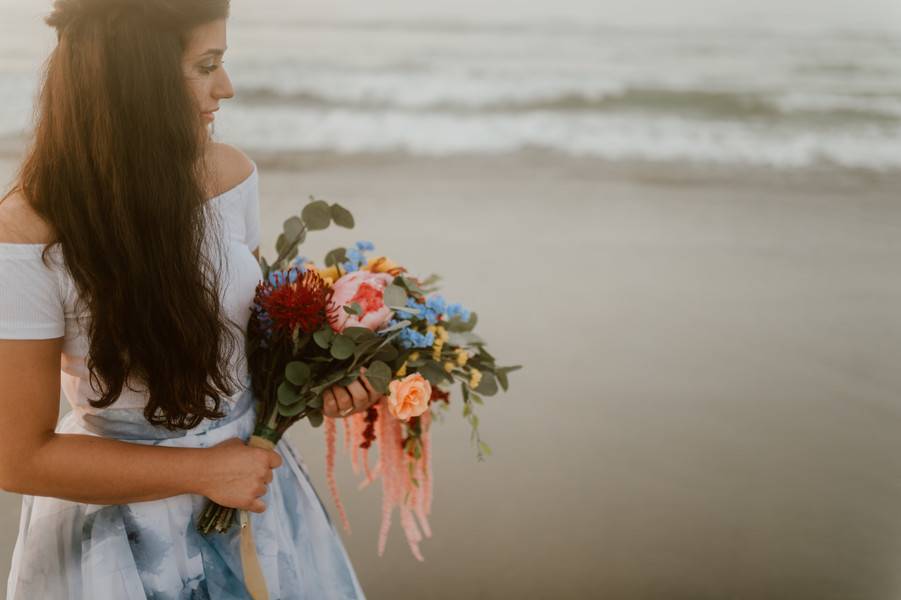 Take this Advice
Go against the grain. So many brides struggle to find something unique for their wedding day. But there are so many creative vendors out there (like Sweet Caroline Styles).  Look into fake florals for your wedding. The reason I love them is because you don't have to worry about wilting flowers in the summer, and you can get really creative shots (like when she was in the water) and not have to worry about your flowers falling apart.  If you live near a really cool area (like a beach or a cool spot in town), take the time to go there during your wedding day. You'll get amazing images out of it that will last forever! ~Kaila Savarese/Photographer
From the Photographer
What sets me apart from other photographers is my desire to find unique photos. Sometimes great photos require you to wake up at 4am to get the right lighting, or hop in the cold ocean and get soaked! I specialize in weddings and absolutely adore being part of someone's forever love story. I operate out of Ohio, but have traveled nation wide for all kinds of weddings! My elopement packages begin at $2150 and range to $3300. If you'd like to contact me, the easiest way is to fill out a form on my website!
Vendors
Venue: Ocean City Boardwalk and Beach
Model: Hannah Volz
Dress Designer: Sweet Caroline Styles
Photographer: Kaila and Company