What we have for you today brings every girl's dream wedding into reality! A whimsical wonderland themed wedding that every girl deserves and desires. Being a lover of all things beautiful, Two Rivers Events hopes to share with you their Alice in Wonderland themed styled wedding that showcases whimsical and non-sensical fun that is rampart in every fairytale. Set at the Virginia Museum of Contemporary Art, this styled wedding is bursting with creativity and colors. Showcasing non-traditional elements that display a unique fanciful look and feel. Fancy through these photos brought to us by Fresh Look Photography and enjoy an indeed fresh, unique and enchanting beauty of this Alice in Wonderland Styled Wedding. So what are you waiting for? Down the rabbit hole you go!
We're All About the Details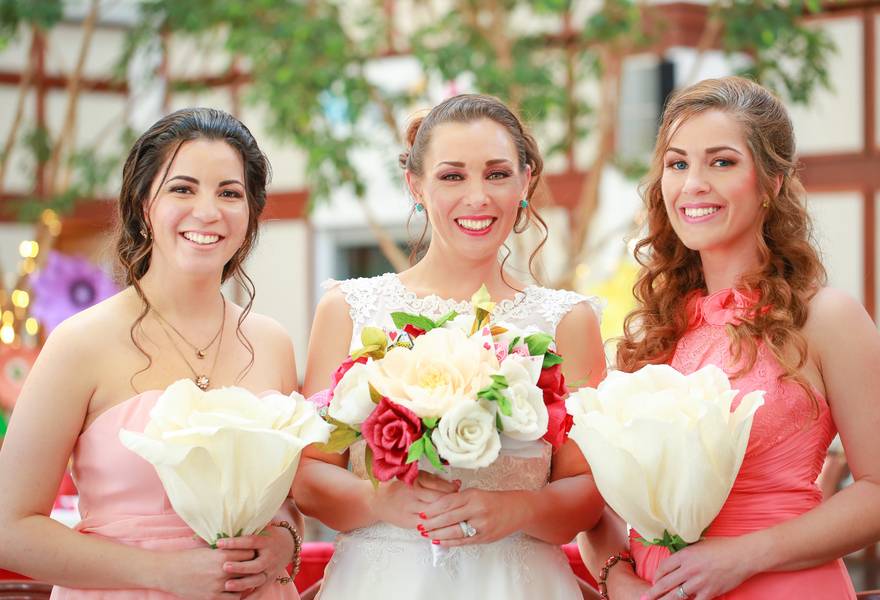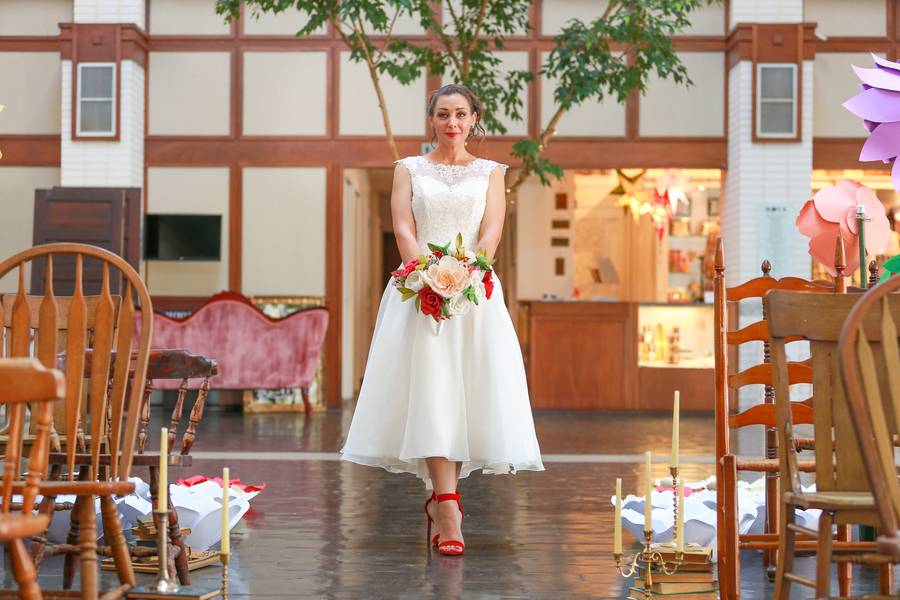 The Flowers
There is nothing more enchanting than these oversized flowers from Creations by DGB Handmade Floral Artistry. These floral paper props with a twist of playing cards really shows how magical it would be to add a bit of wonder to your wedding.
The Refreshments
Another exciting element in a wonderland theme are these pink refreshments. Makes you wonder what would happen when you take a sip.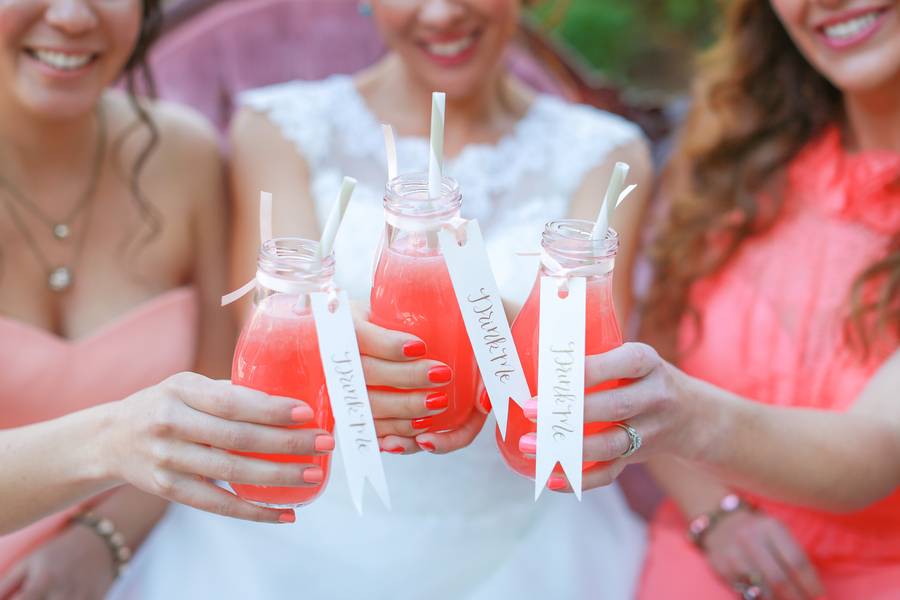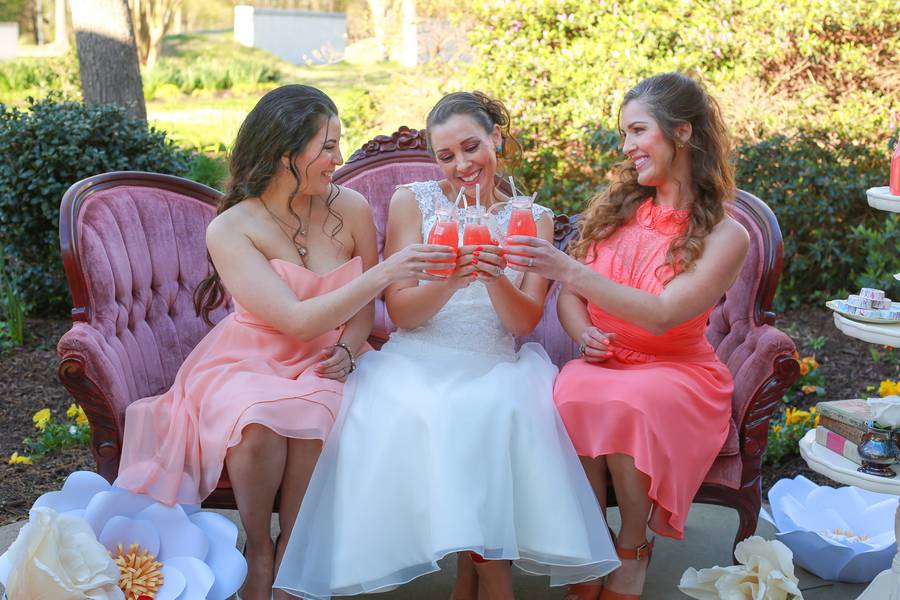 The Notes & Invites
These gorgeous notes from Lauren Perry Studio and K Joy Creations totally nailed the fancy Alice in Wonderland feel. These calligraphy invites would surely inspire your guests to expect something wonderful!
The Desserts
Who doesn't crave for dessert, right? These cakes from Whipped Up by Mimi LLC will surely suit everyone's sweet appetite.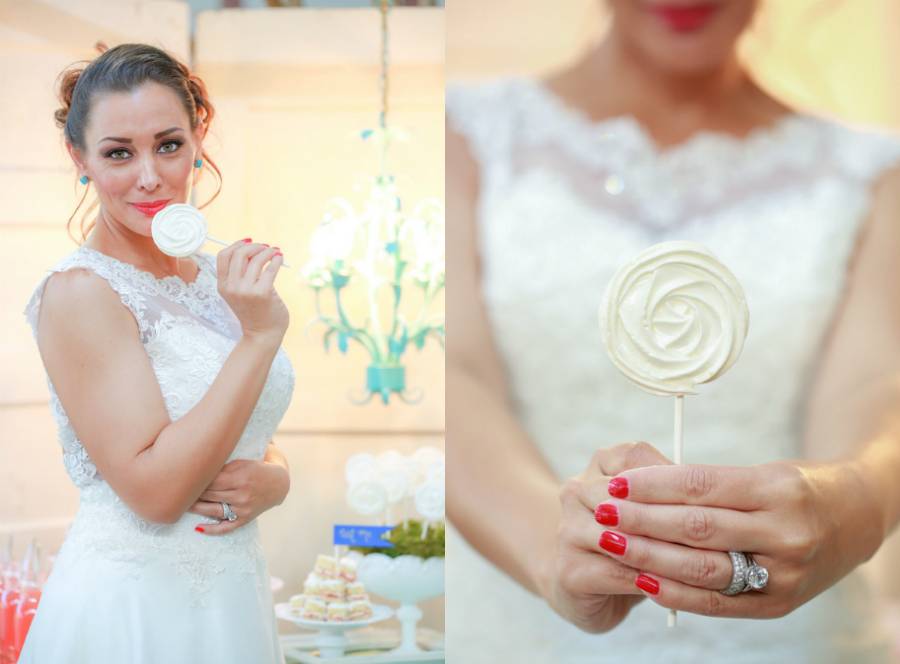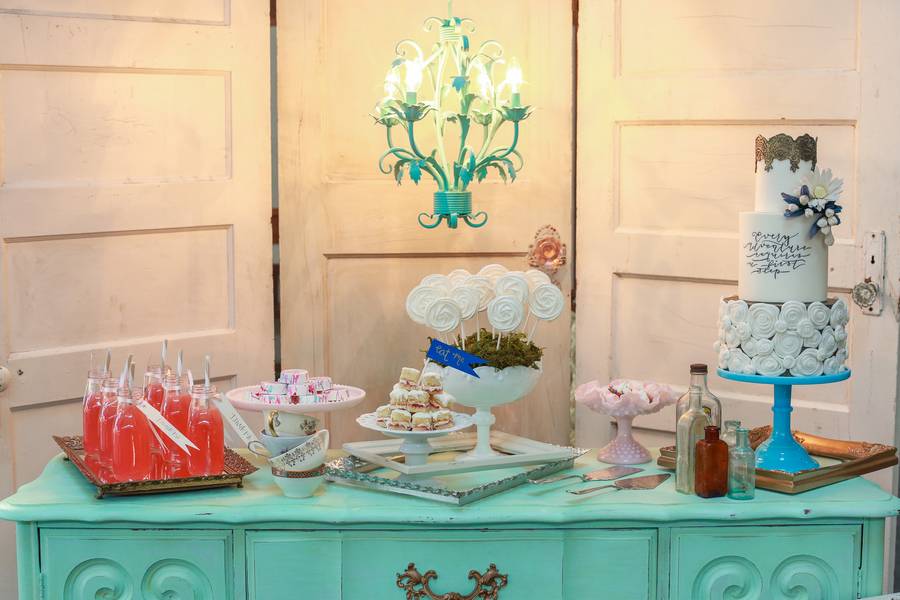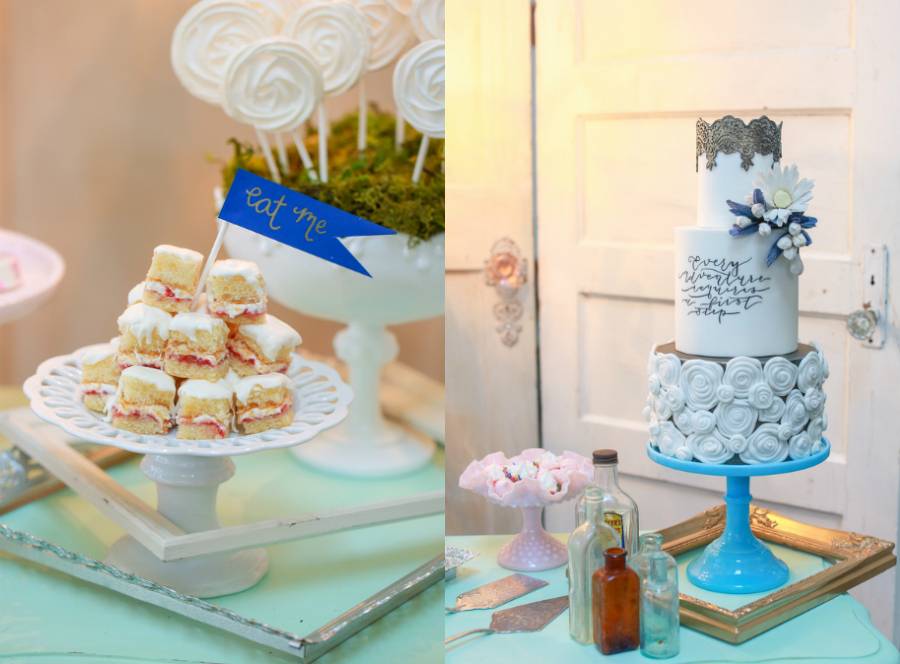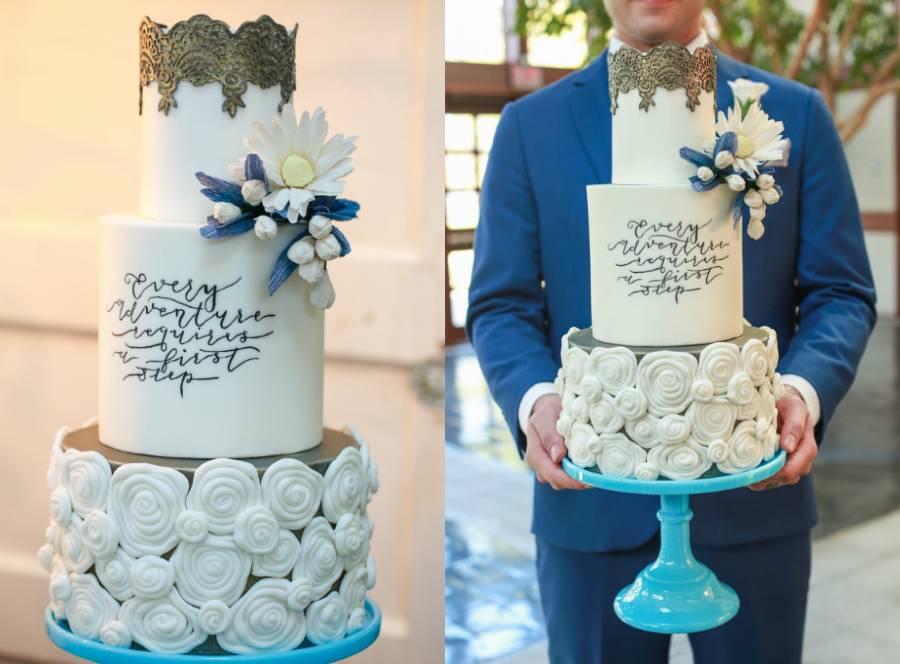 The Wardrobe
Colorful and whimsical! The groomsman's attire from Miguel's Formal Wear and the bridal gown from Janie's Bridal shows how non-traditional design fits the fresh and exciting look of modern style.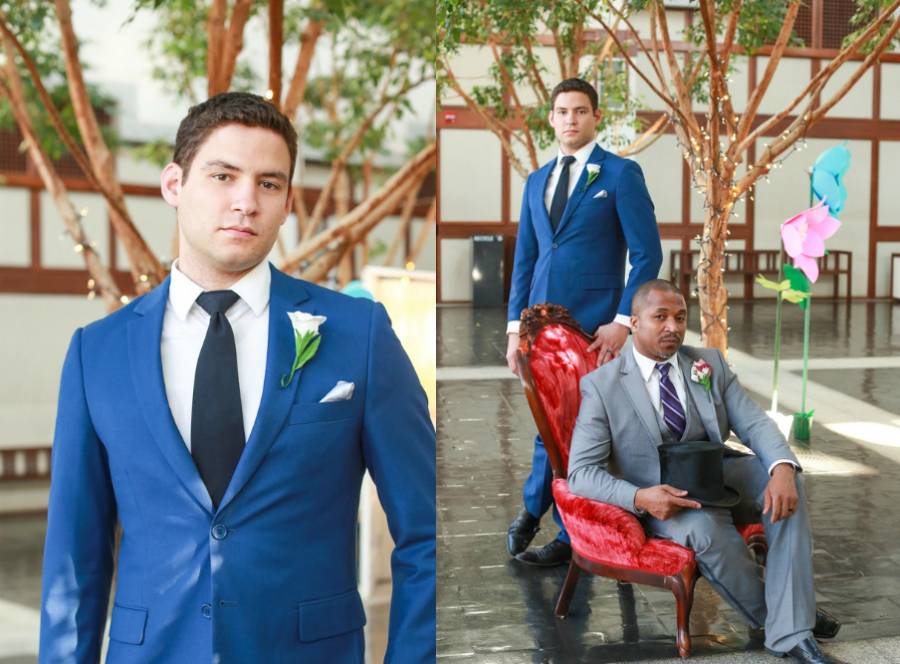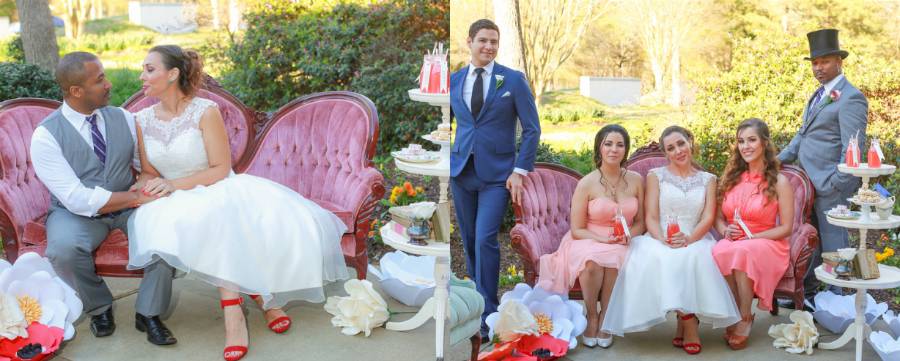 The Tables & Flatwares
Be amazed at the beauty of these flatwares as they keep the enchanting ambiance beyond the traditional design.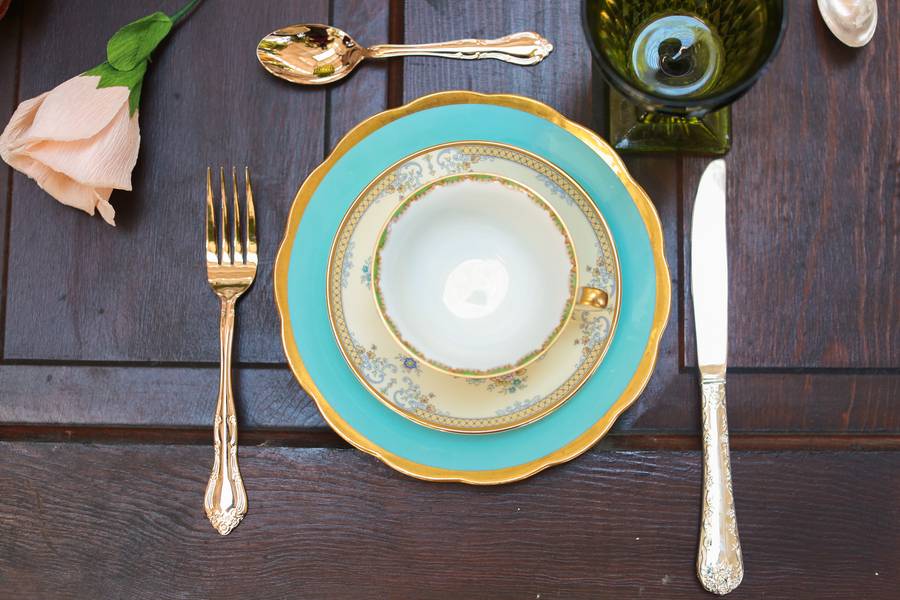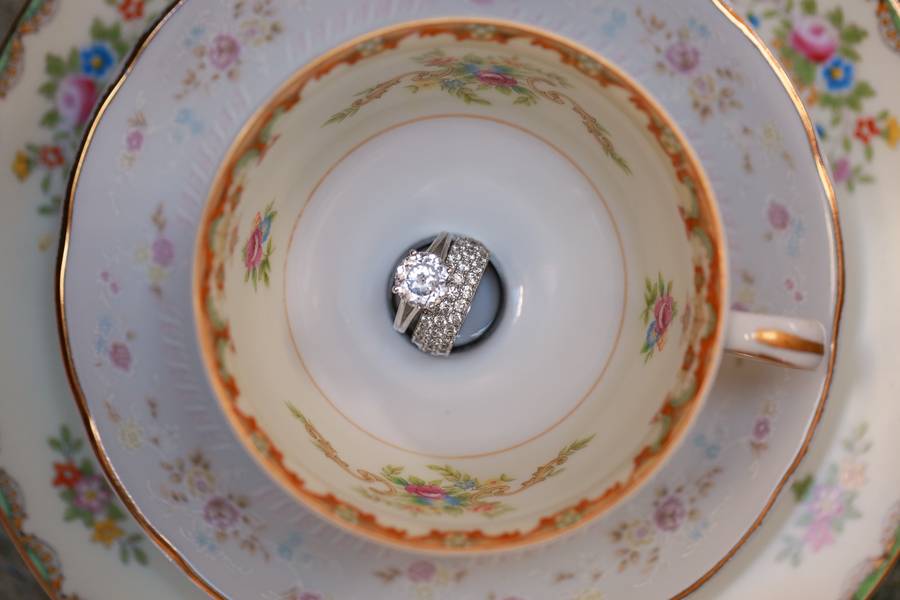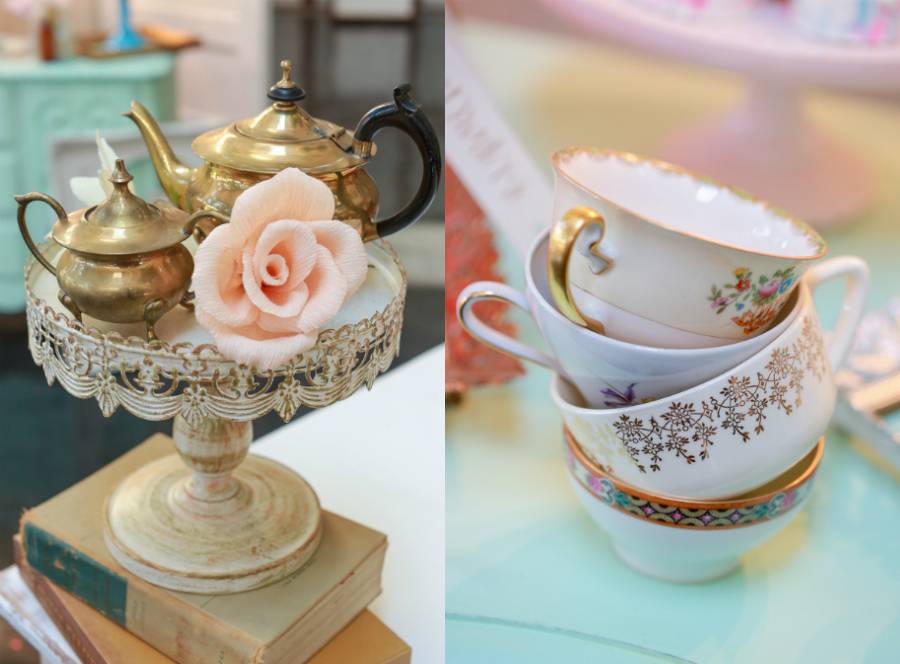 The Decorations
The wonderland theme is always about the decorations. These elements takes you back into the days of wonder!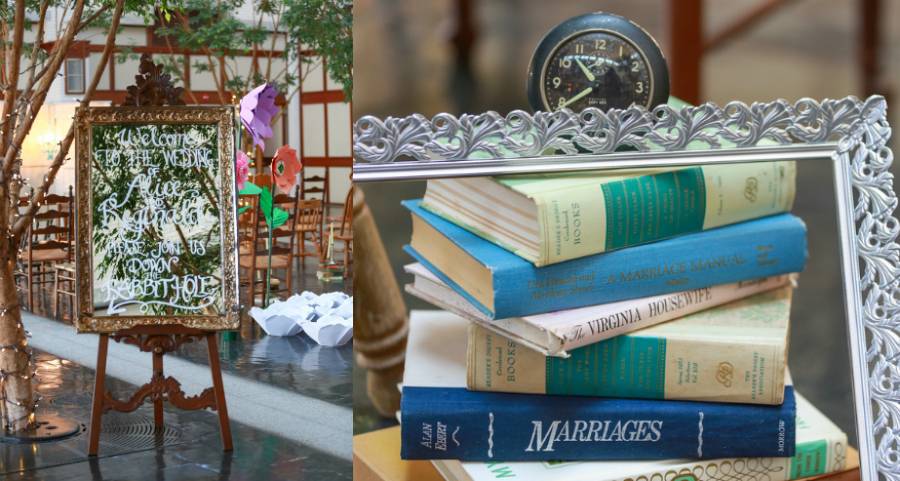 Vendors
Photographer:  Fresh Look Photography
Paper Props: 622 Press
Jewelry: Chloe and Isabel by Cassie
Paper Props: Creations by DGB Handmade Floral Artistry
Dress Store: Janie's Bridal
Calligrapher: K Joy Creations
Calligrapher: Lauren Perry Studio
Design and Decor: Mad Hatter Vintage
Makeup Artist: Makeup by Vega
Groomsman Attire: Miguel's Formal Wear
Makeup Artist: Shay Ryen MUA & Hair Stylist
Event Planner: Two Rivers Events
Museum: Virginia Museum of Contemporary Art
Cake Designer: Whipped Up by Mimi LLC