This wedding took place at the fresh and breezy Delaware Beach. It was surrounded with heart-warming individuals who witnessed the union of Mr. and Mrs. Knowles. Join us as we highlight the beautiful parts of their wedding by Paul Sanderson Photography. Enjoy!
Click image to enlarge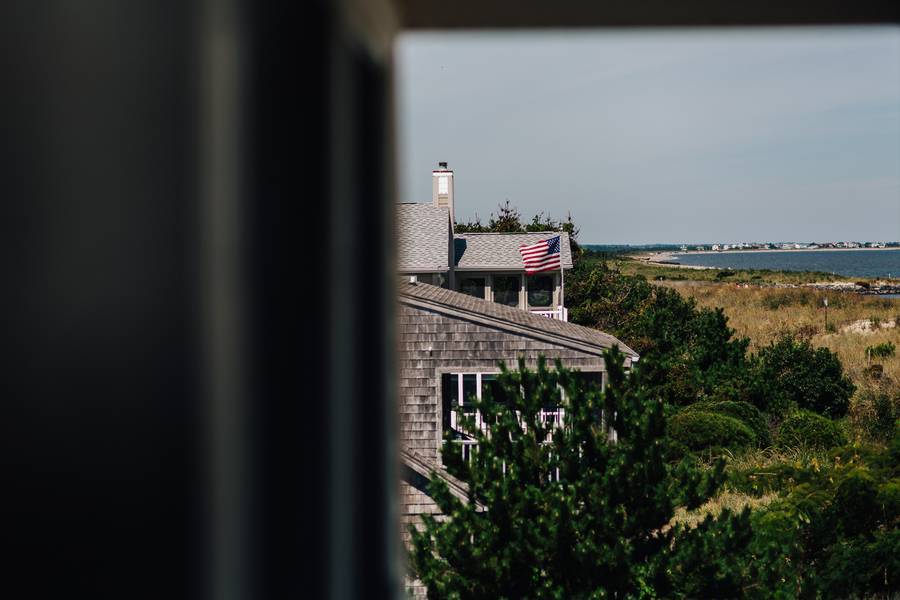 1

Like. Click to Vote
>
Extra-Special Details
The family's place. The wedding took place to where the family visits every year.
The DIY projects.  Sarah and Patrick personally created and decorated the majority of the event.
The guests. They travel all the way from US and Canada just to attend the wedding.
The surprise firework show. It welcomed the first dance of the lovely couple.
From the Photographer
"Being the photographer I think my advice would be simple. Make the day personal. Those little effect that help tell your story make the day uniquely yours. Make the day beautiful. It doesn't have to be expensive, but the little details also make a simple space a beautiful space. Make it memorable. Do what you as a couple want, it is a once in a lifetime event and needs to feel special to you. Guests will enjoy the day more if it really is a memorable day filled with the couple's personality."
Money Matters
Wedding Budget: $10,000 – $20,000
VENDORS
Photographer:  paul sanderson photography//Equipment Rentals: Coastal Tented Events//Dress Store: Luxe Bridal//Makeup Artist: MakeupAndLove//Other:paul sanderson photography//Caterer: PPlate catering from Sodel concepts//Floral Designer: Silk and Sands florist//Hair Stylist: Stephen and Co Salon and Spa//