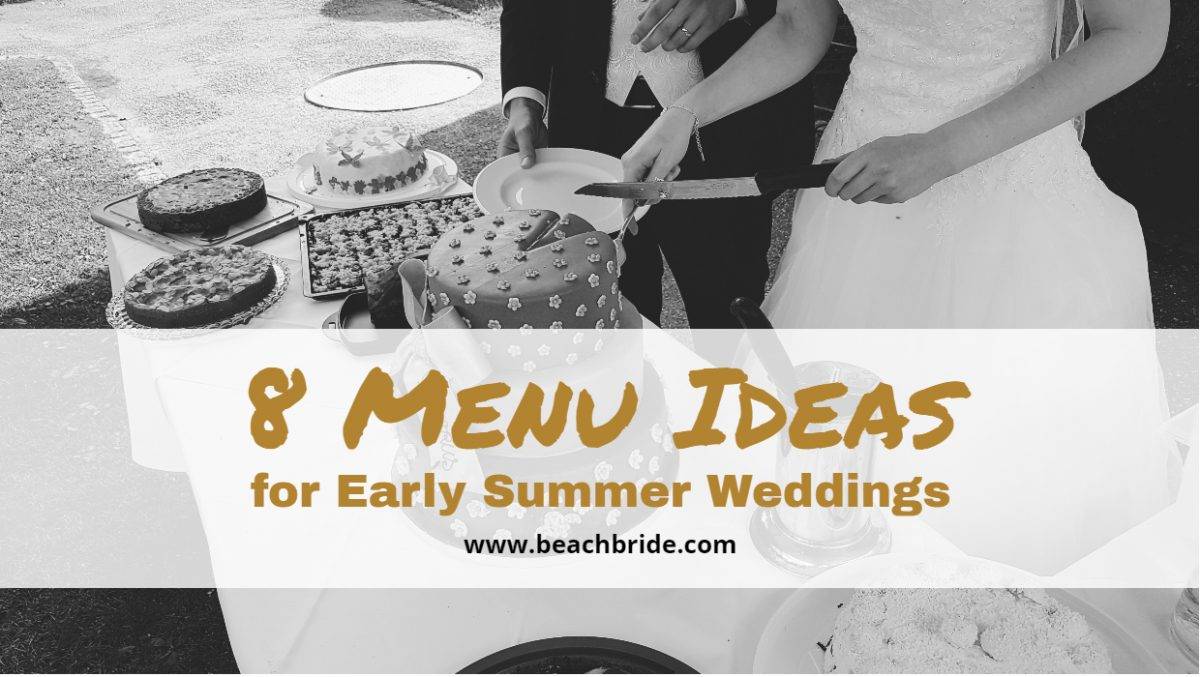 Do you have a vision in mind of your summer wedding? Maybe beach waves lapping across sand or wispy pines atop a cliff's edge. To pull this vision together, it's essential to incorporate the right summer menu. Consider the weather, venue and your guests to choose the options which best fit your needs.
1. Set Up a Hydration Station
Weather in summer can be unpredictable, but you always want to offer guests ways to hydrate. Lack of water, especially outdoors in summer, can lead to serious symptoms that will easily ruin a wedding. Set up a hydration station with bottles of cold water guests can grab. Reduce waste by opting for metal or glass bottles. You can also make batches of flavored water by filling carafes with ice water and sliced fruit such as lemons, limes and strawberries.
2. Make-Your-Own Mimosas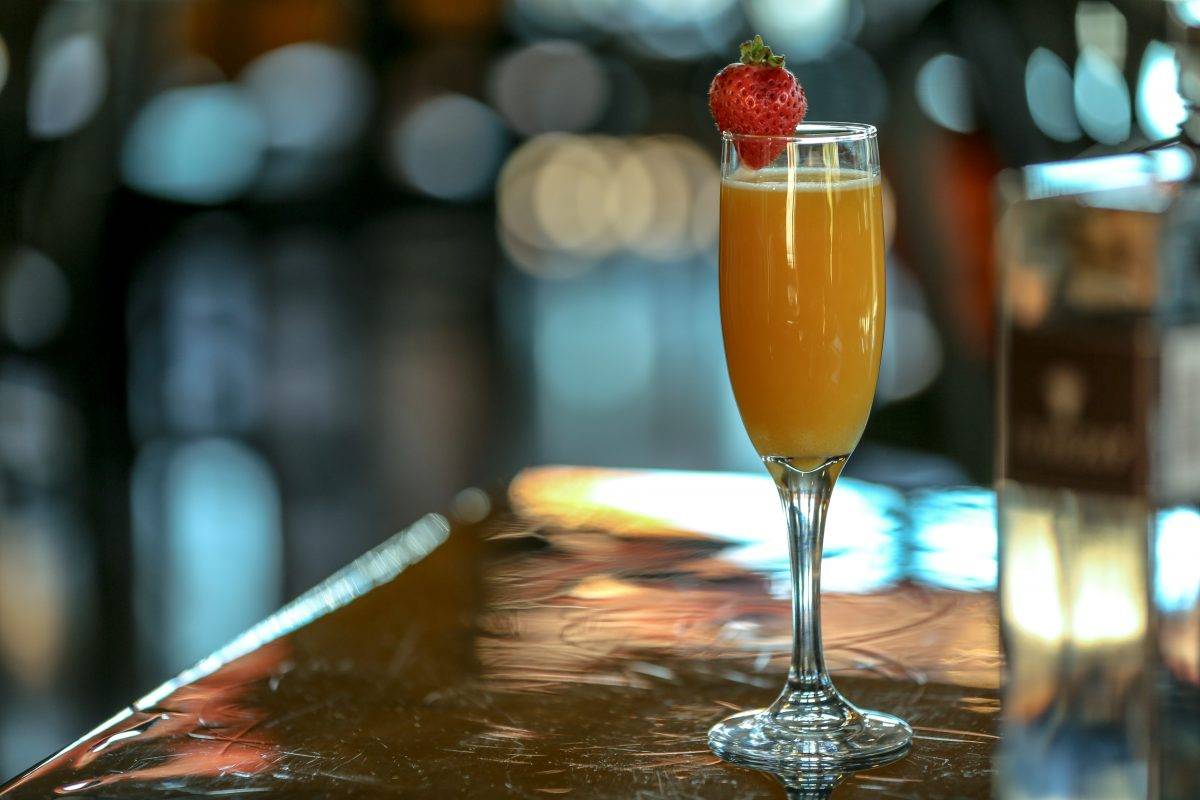 What's more refreshing than a mimosa? Allow guests to make their own concoctions with a fully stocked mimosa bar. Gather the basic supplies like champagne flutes, napkins, straws and ice buckets. Offer your favorite mixers, such as orange juice, apple cider or strawberry puree. Calculate how much champagne you'll need based on the number of guests you're inviting and the length of your event. A good estimate is one bottle for every four guests.
3. An Outdoor BBQ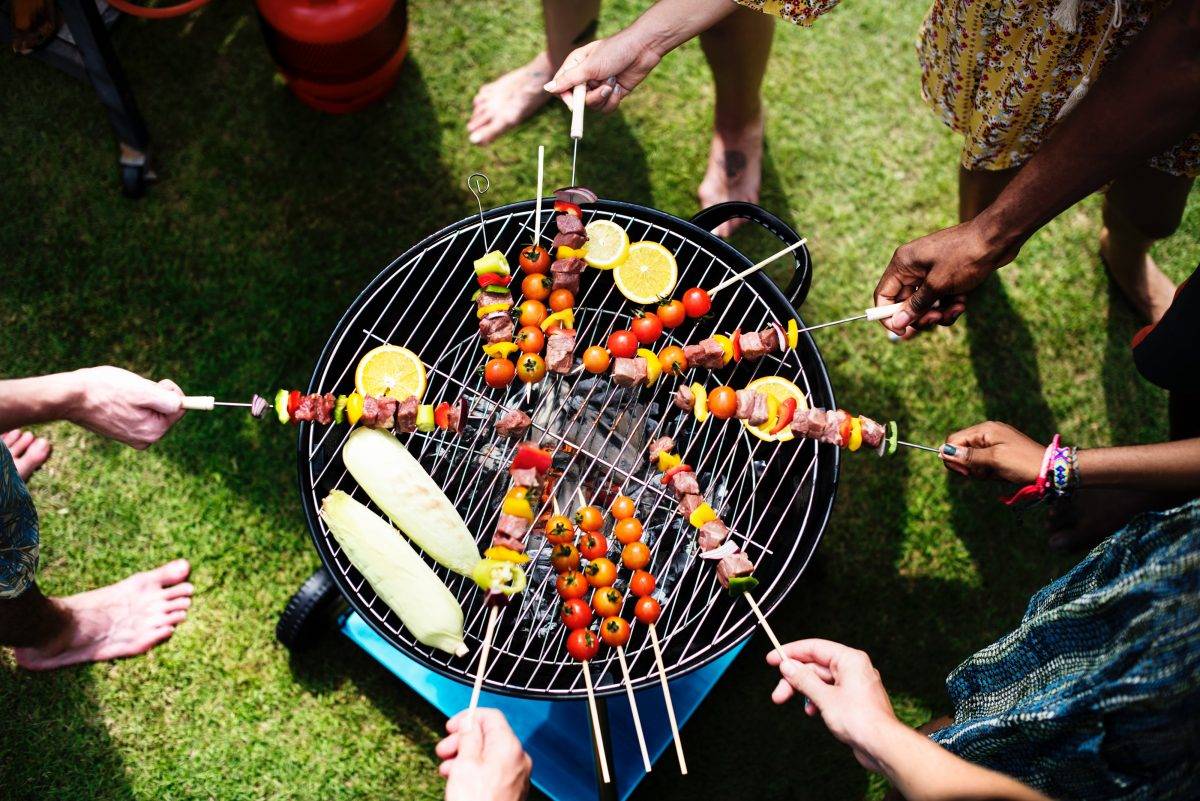 Kick back and relax at your reception with a BBQ that's as cool as you are. Serve a buffet of traditional dishes such as sliced watermelon, coleslaw, corn on the cob, pulled pork and roasted potatoes. Incorporate multiple drink stations, like canoes filled with ice, beer, soda and water. Serve up mixed drinks from the bar in personalized wedding koozies with a monogram of your and your partner's initials. And don't forget to entertain the guests, adults and kids alike, with life-size lawn games like Tic-Tac-Toe, Jenga and cornhole.
4. Farm-to-Table Catering
More couples are seeking to incorporate food directly from the farm for a one-of-a-kind wedding dining experience. Guests can sit family-style on the farm where their food was sustainably grown and harvested, able to eat dinner without any synthetic pesticides. Dine amongst apple and peach orchards, fields of hops and gardens full of a variety of vegetables. You can even choose place settings made with flowers picked right at the farm.
5. Food Truck Entrees
Forgo the traditional sit-down meal and instead hire one or more food trucks to feed your guests. Incorporate a variety of food options, such as tacos, paninis and gyros. Or offer a multi-course meal starting with appetizers like pierogies or chicken sliders and ending with desserts like funnel cake or ice cream. To limit food waste, issue food tickets to guests that can be cashed in for entrees, sides and beverages. And utilize casual communal seating areas, such as picnic tables and benches.
6. Frozen Desserts
Satisfy your sweet tooth and cool down at the same time with a selection of delicious frozen desserts. Allow guests to pick and choose between sweets like frozen yogurt, ice cream sandwiches, popsicle sticks, sorbet and more. Add a pop of color with an array of favorite toppings such as hot fudge, pineapple topping and strawberry preserves. And use individual bowls for smaller toppings like cherries, sprinkles, chocolate chips, chopped nuts and marshmallows.
7. A S'mores Bar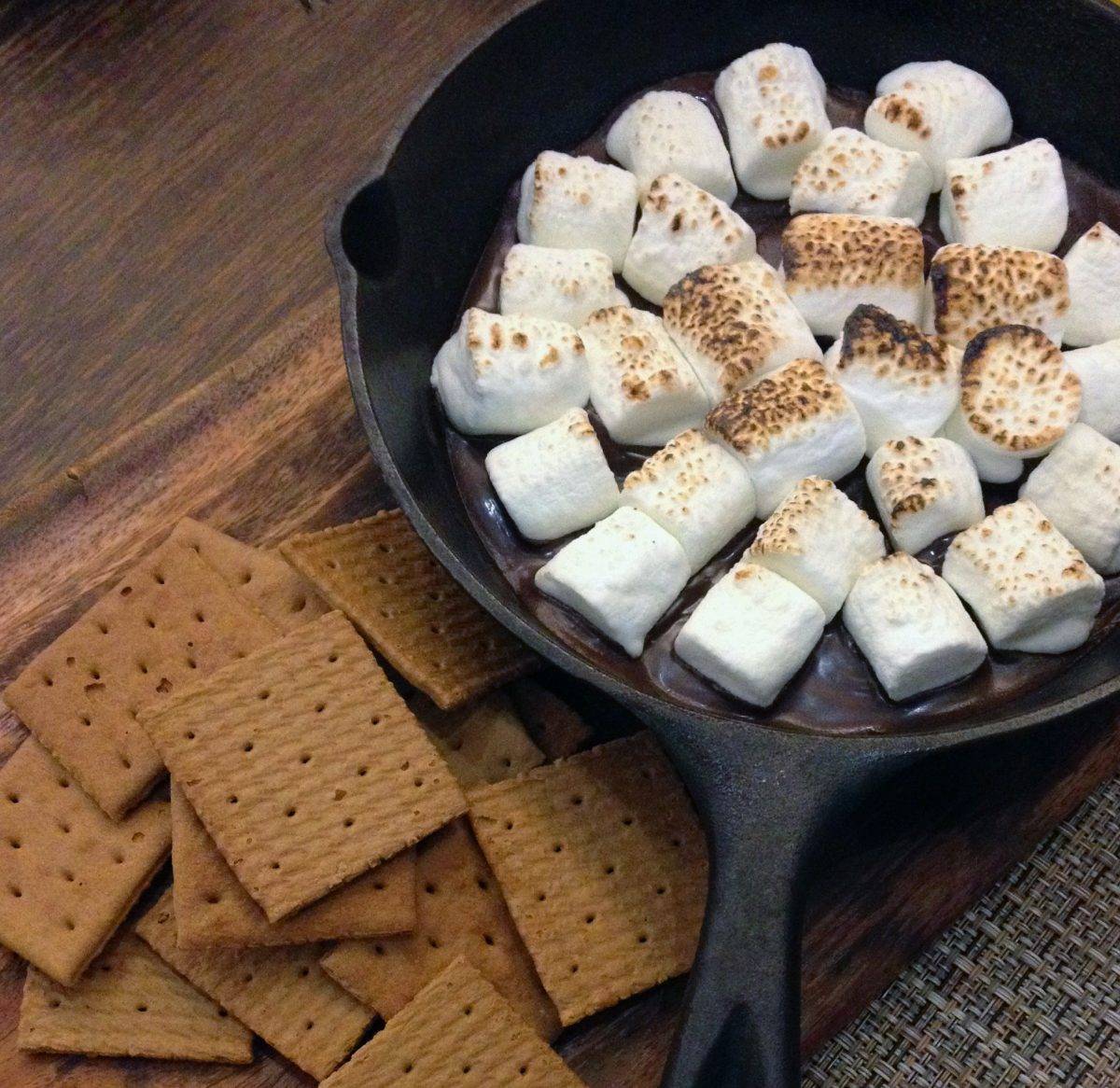 Summer is the best time to sit next to the campfire and roast a s'more. Make your wedding event one that guests will remember fondly with a s'mores bar, offering all the staples needed — graham crackers, marshmallows and chocolate — to make the perfect s'more. Put a twist on a classic recipe with chocolate graham crackers or peanut-butter-filled chocolates. You can even skip the campfire and use canned fuel to create small tabletop flames well-suited for an outdoor celebration.
8. A Cotton Candy Stand
Rent a cotton candy machine and offer guests a fresh treat as they dance the night away. Or make the candy ahead of time and wrap it in festive treat bags that can be grabbed on-the-go. If you don't have access to a machine, this dessert can be made by customizing an inexpensive wire whisk. You will only need to gather a few ingredients, including sugar, corn syrup and flavored oil. Choose one syrup flavor to set the theme or offer up a variety of tasty flavors, including spiked strawberry daiquiri cotton candy for the adults.
Planning a Menu for Your Summer Wedding
A summer wedding is the perfect time to have fun and plan a menu your guests will remember. While you may stick with the traditional sit-down dinner featuring chicken and green beans, you can also spice things up with an outdoor BBQ or farm-to-table catering. And don't forget to offer up plenty of tasty treats such as cotton candy, s'mores and ice cream!