Coral floor-length dresses swept the sea sand as the bridesmaids walked gracefully along the aisle. But Amanda, the bride, prepped with her lace wedding dress, radiated beauty all over the place. I am definite that Todd was and will always be head over heels for her! Of the happy tropical hues used to blend with all other nautical-inspired elements, happiness was uncontainable on their day! Check out their photos and feel how heartwarming their wedding story is.
Click image to enlarge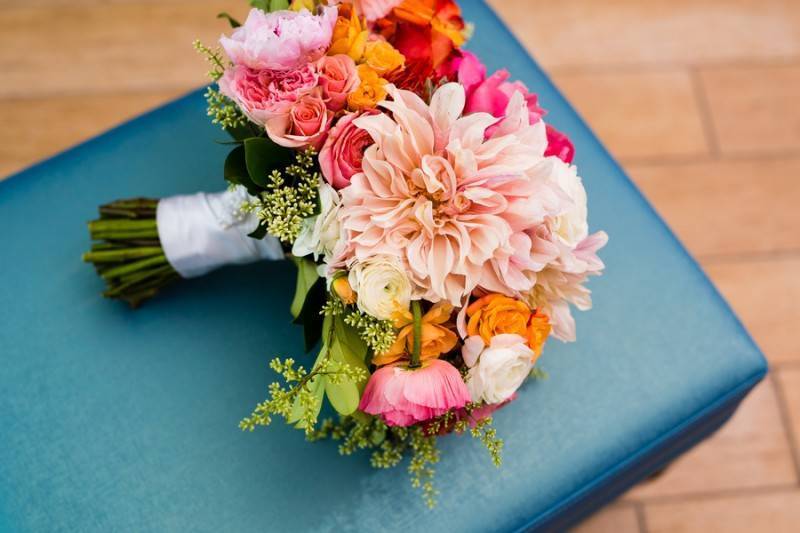 2

Like. Click to Vote
>
The Theme
Nautical & preppy!
Wedding Outfit Inspiration
We were going for a nautical preppy look. I was adamant about the girls having floor length dresses because of the wind, and Todd loved the blue sports coat look.
Our Do-It-Yourself (DIY) Projects
The nautical ropes with the starfishes on the isles. We tied the knots and used fishing line to secure the starfish.
The fishing net with black and white pictures wrapped around the posts.
The Album Story
Todd and I met in Pensacola. We lived across the parking lot in a condo complex. He offered to help move some furniture I was struggling with. A week later he asked if I would like to join him for a Wahoos game (our minor league baseball team). I played softball and he played baseball and things went great from there. Our first official date was at the Pensacola lighthouse where they have a couples "tour of the top" and one of our good friends even purchased a brick to be placed at the lighthouse with our married name and wedding date inscribed.
Highlights from the Ceremony and the Reception
Todd's father officiated our wedding and it was very personal. He spoke to each of us. We also had made our own vows and those were very meaningful to us.
The speeches were incredible. We can't take any credit for those. My sister said the most truthful statement "Todd you lift her up and grounds her all at the same time".
A big hit with the guests was the photo booth. The company was very professional and courteous to all of the guests.
Favorite Part of the Day
Walking over the sand with my father and seeing everyone I loved, especially Todd, standing in front of the most beautiful beach.
A Memorable Moment
I would say the vows. The chance to vow your today and tomorrow to each other with everyone you know there to witness.
VENDORS
Photographer:  Second Shots Photography
Event Venue: Margaritaville Beach Hotel, Pensacola Beach