Are you tying the knot where the sandy shore meets the sparkling blue water? When it comes to your special day, you want everything to be perfect — from the flow of your dress to the expertly coordinated coasted decor. Whether you say your vows in a venue overlooking the ocean or hold the ceremony on the beach, beach weddings are beautiful — but do you know what makes them even better? A mouthwatering beach-themed menu to help you celebrate!
If you're looking for some inspiration for a seafood menu, we're here to help. Whether you're brainstorming appetizers, entrees or seafood-themed side dishes, here are six menu ideas to give your wedding — and your guests — a little taste of the sea.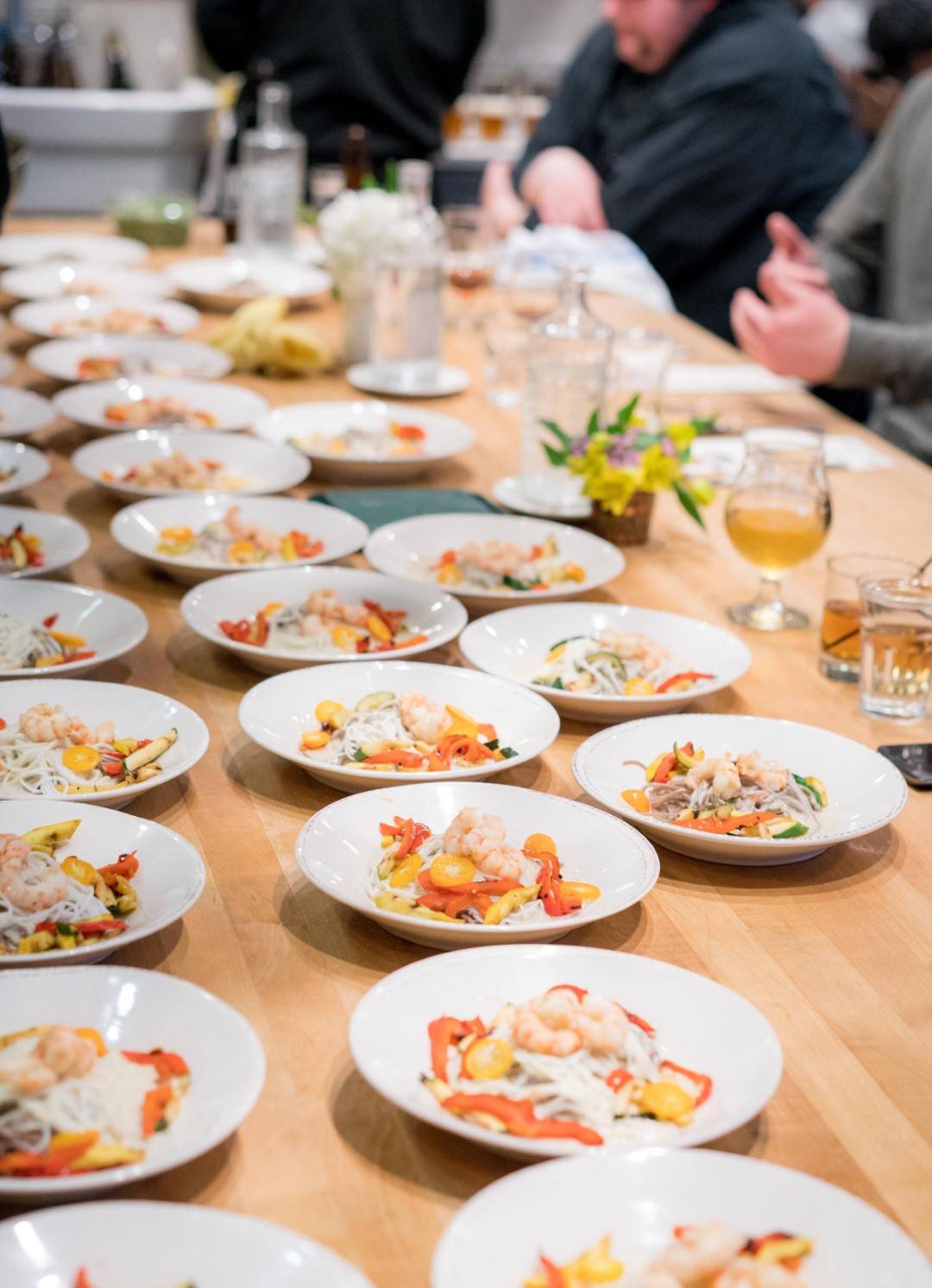 1. Shrimp Cocktail
If looking for something quick, easy and ocean-breezy to serve your guests before the main entree, shrimp cocktail is a simple, tasty solution. While you always have the option of going with more elaborate appetizers — like smoked salmon rolls or tuna bites — shrimp cocktail is both cost-efficient and easy to order in bulk. It keeps well with ice for outdoor beach weddings, and it's a classic seafood pick. Plus, it's fun to eat.
Your guests can dip their shrimp while they mingle and admire the view. Or you can serve shrimp cocktail shooters to keep things light and upbeat with a nice presentation.
2. Lobster Dinner
Want to give your guests a wedding memory and a meal to remember? If you're a fan of full flavor and a little extra class, offer lobster as an entree.
For formal weddings with an upscale touch, serve your luxurious lobster on individual plates with butter. Your lobster meal doesn't have to be fancy though — for a laid-back reception, a lobster bake is just as delicious and appealing. If you want to offer an unlimited dinner option, your guests are sure to love a lobster buffet.
3. Fish Fillet
If you're looking for another entree option, you always have the choice of serving a classic fish fillet dinner with vegetables and rice. When it comes to fish, you have so many options to suit your tastes and satisfy your guests. Salmon is always a classy choice, but halibut or sea bass also make delicious and unexpected fish dinner options for a wedding. If you want to honor your wedding location, choose your fish fillet based on the most popular local catch.
4. Sushi
Want to add some extra flavor to your wedding? Surprise your guests with fresh sushi. If you're keeping things light and exotic, sushi rolls can be a main entree choice — and if you're going all out, they can be an appetizer option before the meal. Incorporating a sushi bar into your reception will impress your guests and offer them a signature taste of the sea.
5. Steamed Mussels or Clams
When it comes to sides, you don't have to stick to potatoes and vegetables — add some more seafood into the mix. Seafood like steamed mussels and clams make a great pairing for lobster tails and other seafood entrees. Serve garlic and white wine mussels for a fancy dinner or steamed Maine clams for a homestyle meal. You might even want to offer an outdoor clambake on the grill for some extra excitement.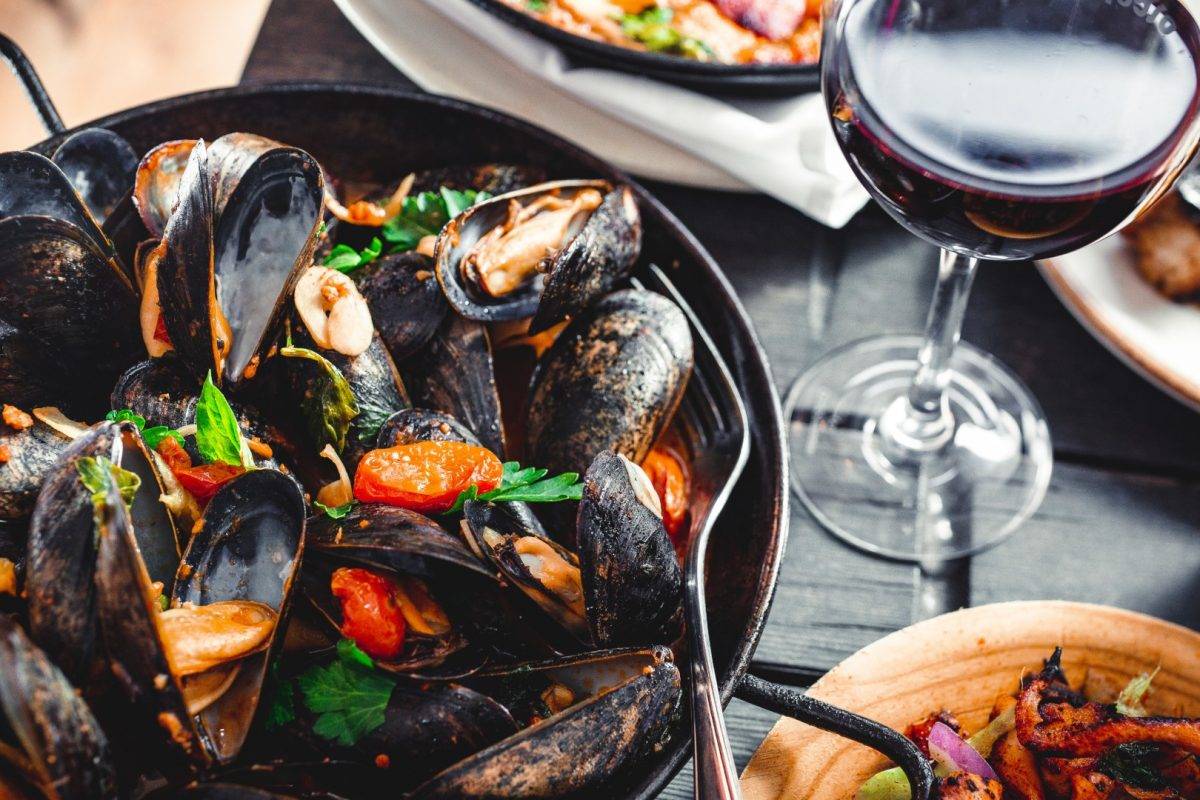 6. Seafood Soup
When you're keeping it classy, you can't go wrong with serving a flavorful seafood soup as a side. Choose from delicious options like Maryland crab soup, clam chowder, lobster bisque, or shrimp and corn chowder to complement the rest of your menu. Whatever you choose, a velvety bowl of seafood-flavored soup is the perfect way to round out your meal.
Ready for the Big Day?
With our delectable seafood ideas to inspire your menu, we know your beach wedding will be a splash.