Click image to enlarge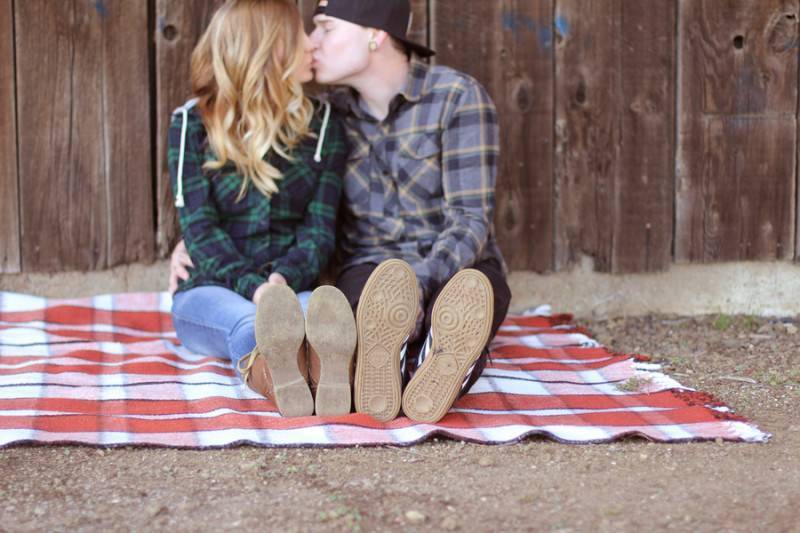 Like. Click to Vote
>

Photographer
What did you want to portray in your engagement shoot?
I wanted to capture the little smiles, laughs and the heart felt looks that Mike and Sarah naturally exchange. Also the warmth of their love
Why did you choose the location?
Mike and Sarah said they wanted to do both rustic barn and beach. I choose the barn because it is a true landmark barn in San Luis Obispo and I know the walk through the vineyard to it would be fun! Mike and Sarah already had the spot picked out on the beach because its where he proposed.
What inspired your outfits for the engagement session?
They wanted something that would work well with the barn and cute in the golden sun!
Do the photos give a hint on what will happen on their wedding day? How so?
Mike and Sarah plan to get married in/at a rustic barn in Colorado.
Vendors
Photographer: Alison D Photography