When brides dream about their future wedding, many of them picture something specific. They may have a certain theme in mind or a color palette they adore. Other brides dream of the perfect venue, which may end up being the beach.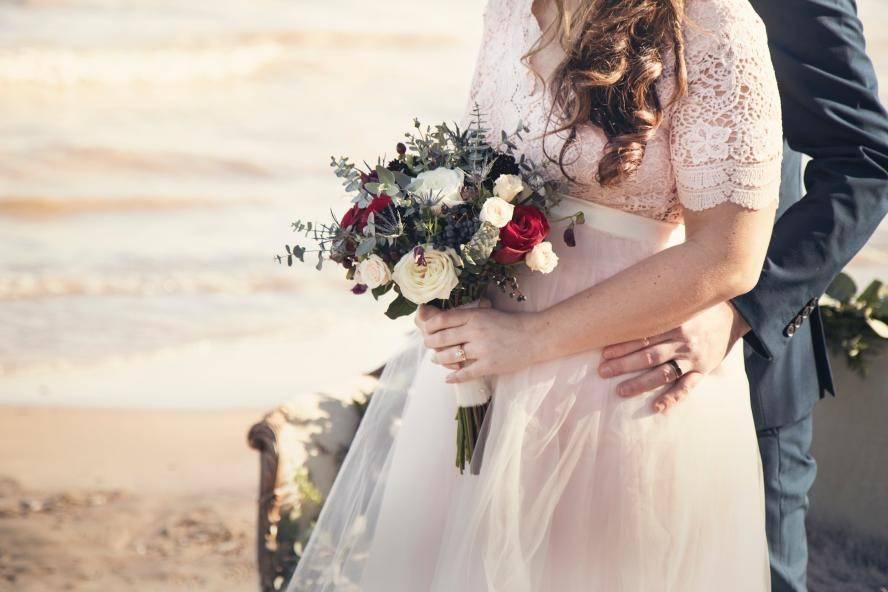 Beach weddings have everything someone could want in their wedding. There's the picturesque backdrop of the crashing waves, the tropical vibe of the surf and plenty for your guests to do around the area.
If you're thinking about having a beach wedding, don't worry about coming up with the right beach wedding look. Check out these five breathtaking styles that will look great on any bride, so you can start planning other fun parts of your wedding.
1. Lace Wedding Dresses
Beach weddings embrace the nature around them, especially if they happen out on the sand. You can't be at the beach and not use the scenery as inspiration, which is why bohemian lace dresses are so popular with beach brides.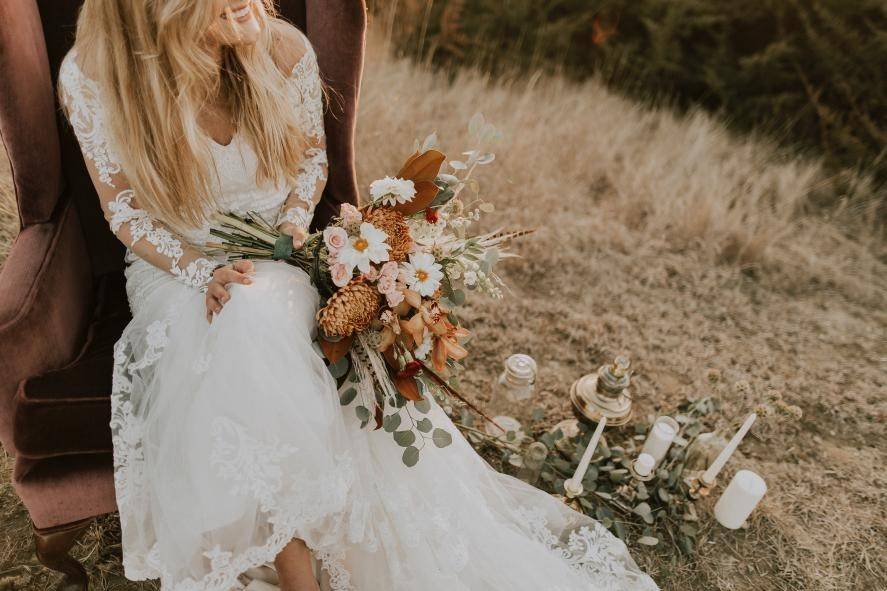 Lace dresses come in many styles, so you're bound to find one in the A-line or mermaid dress style you like. Look for a tiered lace dress or one with vintage lace to fall into the boho trend.
Bohemian dresses are relaxed and fun, which is what many brides want their beach wedding to be. Your dress will fit right into the venue, dazzling your guests.
2. Dutch Halo Braid
One of the more difficult beach aspects for brides to deal with is the wind. Beach winds are constant, flipping hair around your face and making it difficult to keep traditional bridal hairstyles like soft curls.
Why not consider a beach hairstyle like the Dutch halo braid? All your hair will be braided around the top of your head, secured into place with plenty of pins and hair spray.
The wind will have a hard time messing up a halo braid, and it'll also look great if you're going with a laid back, bohemian themed dress.
3. Birthstone Jewelry Accessories
Bridal jewelry is often meant to make the bride look like a queen. There are plenty of big, sparkly necklaces and earrings to choose from, but flashy jewelry may not look right in a casual beach setting.
Keep your beach wedding jewelry simple and stunning by wearing your birthstone. It may even match the color palette you've already chosen for your wedding theme. It's a way to make your look even more personalized. Plus, you can wear it again in the future without it looking out of place.
4. Seashell Beach Grass Bouquet
Your wedding bouquet is one of the biggest accessories that will complete your bridal look. While you're looking at potential bouquet options, you may start to wonder what kind of flowers will look right as you walk down your beach wedding aisle.
That's when you should think about beach bouquets that use elements like beach grass and seashells. Beach grasses provide a pop of green that can even be native to your venue area, and they'll look right at home around soft white flowers and seashells.
5. Satin Silhouette Shoes
One other challenge that beach brides may struggle with is picking out their wedding shoes. You don't want to pick out expensive heels that sink into the sand or close toed shoes that collect sand as it gets kicked up.
To find the perfect pair of stunning wedding shoes, try out silhouette flats. They'll hug your toes and your ankle, while still allowing sand to fall out of the sides as you walk. You won't need to shake out your shoes or feel sand between your toes with a sparkly pair of silhouette flats.
Compare Your Options
Take some time to look around and find vendors that offer things like bouquets and shoes similar to these styles. They'll be breathtaking on your wedding day, without taking any of the magic and beauty away from your beach venue.